X-type Microfiber Floor Mop
$50.99 USD$70.99 USDSave 28%
Say goodbye to the pains of cleaning and hello to easy-breezy cleaning!
The X-Mop is the world's most convenient and efficient mop. It allows you to clean any type of floor or wall without having to touch the mop head and cuts your cleaning time and effort in half! No more squeezing those dirty mops by hand over and over again.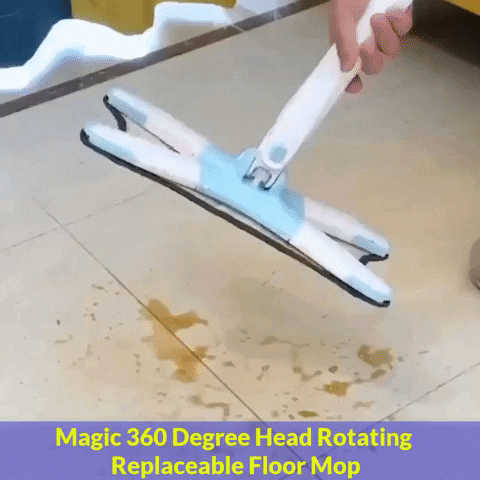 Why choose the X-Mop?
The X-Mop can be used as a dry mop or wet mop and even includes a specially designed mop head that is 360° flexible and has a self-twisting mechanism. It also comes with Microfiber Pads that work perfectly on all surfaces making it the last mop that you will ever need!
✅ Easy wash, easy dry: Our revolutionary self-twisting design make sure that the dirt from your floor is lifted away and doesn't come back. Less work-intensive than a spin mop or spray mop, and drastically reduces chemical and water use while cleaning more effectively.
✅ 360° Flexible Mop Head: Our Special 360° Flexible Mop Head design makes it effortless to reach and clean hard spots while also saving time!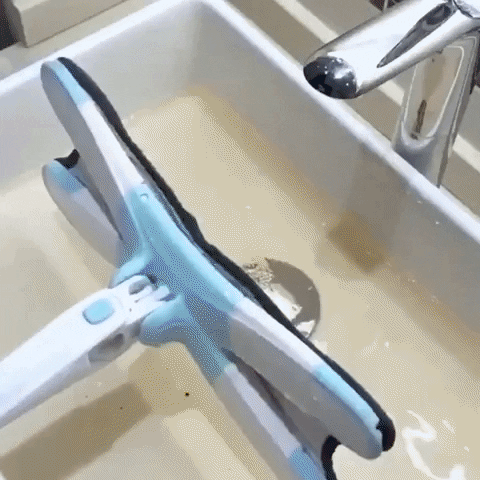 ✅ Wet or Dry usage: Perfect for home, kitchen, bathroom, office, corner cleaning, and hard-to-reach areas. Use wet for deep cleaning or use dry for dusting floors, ceilings, windows, and other surfaces.
Specifications:
Rotation: 360 degree
Mop pad material: Microfiber
Pole length (fully assembled): 55.5"
Mop head size: 14.4" * 5.5"
Mop pad size: 14.6" * 5.9"
Package includes:
1 x Mop Head
2 x Pole Handles
3 x Mop Pads
1 x Built-in Scraper