Garish Pigs l Ultra-Soft Nano Toothbrush
$15.99 USD$32.00 USDSave 50%
Brighten your smile with healthy white teeth!
With 12.000 ultra-fine bristles, you can clean every corner of your mouth whenever you brush, including hard to reach areas like in between your teeth. Hard bristles can actually damage the enamel of your teeth making them more prone to cavities which means more doctor visits!
Don't worry as the Garish Pigs l Ultra-Soft Nano Toothbrush is here to help you! It's time to say goodbye to the gingival bleeding.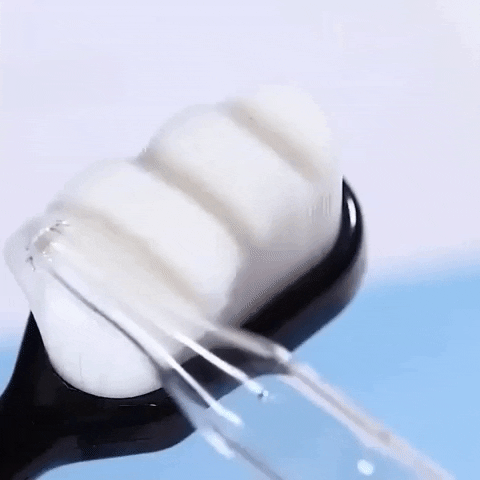 FEATURES
Silver Ion Antibacterial Soft Bristles
Do you still use an ordinary toothbrush? Why don't try this Ultra-Soft Nano Toothbrush which has more than 12,000 fine and soft bristles for effective deep oral cleaning? Moreover, it doesn't cause any damage or irritation to your teeth with the special design for sensitive teeth.
Deep Cleaning & Caring
The slender design of the brush hair is soft and flexible, which can penetrate the teeth and the sulcus to remove tartar and clean the teeth without damaging the surface protection layer. It is safe to keep your teeth and gums cleaner and healthier.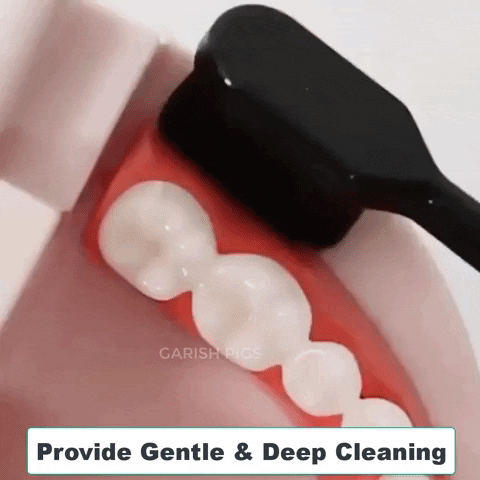 Multi-functional & Portable
With one-piece molding fine-tip bristles, high-density uniform soft bristles, this toothbrush, wear-resistant and durable, the Ultra-Soft Nano Toothbrush is useful for tongue-cleaning as well as comprehensive cleaning function to meet various oral needs, care for your teeth. Also, it's easy to carry when you are on travel or going camping.

Perfect Gift
When you use our Ultra-Soft Nano Toothbrush, you will experience some new and magical things that will make your brushing more interesting. Don't hesitate to give it to your friends and family, we are sure that they will love it.
Ultra-Soft Nano Toothbrush isn't like any other ordinary toothbrushes. With each micro-fiber bristle, it can cover more surface area of your teeth and penetrate each enamel crevice to remove food residue, bacteria plaque, and stains!
Its softness makes it much more effective for your gums and tongue! Say goodbye to bad breath and bleeding gums!
SPECIFICATIONS

Material: Fiber hair + ABS
Color: Black, white
Size: 7.1 * 0.79 in