Ultra-light Nonstick Camping Cookware Set
$30.95 USD$49.95 USDSave 38%
The most compact and convenient cookware set you'll ever need!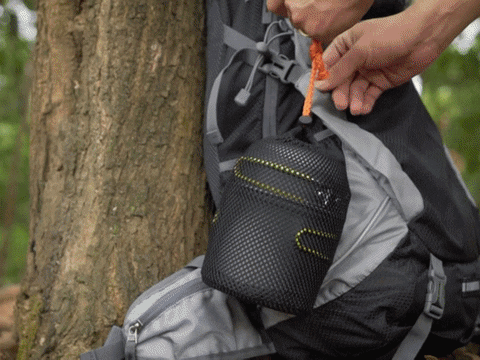 If you like to camp, and you also like coffee, you know how much fun it is to get out of the tent, get a roaring fire going, boil some water (possibly twice to clean out the pot from the last time), and eventually peculate some coffee.
It is efficient with gas consumption, and can get ripping if you want it to! It is a full kitchen in a very small package! 
FEATURES:
✔️INCREDIBLE VALUE - This two piece set (including the carry bag) is an incredible value for the money. You will get one Aluminum alloy pot, one Aluminum alloy bowls. It is perfect size for 1 youth scout or adult hiker backpacker.

✔️DURABLE,COMPACT AND LIGHTWEIGHT - It is incredible easy to clean this set with the included loofah cleaning sponge. The entire set weighs only 224g which is very lightweight and this set is extremely east to store and is compact. This set is perfect for camping, backpacking, hiking, emergency preparedness, or as part of a survival kit.

✔️BACKPACKING NECESSITY - For the ourdoor activities who hikes, camps, you know that you need camping cookware. This set is perfect because of its small, compact size and incredible value. You are sure to love this camping cooking set. Both the pot and pan have folding handles for space saving and compactness.

✔️THE PERFECT GIFT FOR THE OUTDOOR ACTIVITIES -This awesome camping cooking set makes a great gift for your friend or family who loves hiking, camping and backpacking. This is an essential part of necessary equipment for every outdoor enthusiast out there.When the cookset is fitted together (with the lid on the pot) for travel and storage, it contai room to carry a stove, matches, seasoning, salt, pepper, a sponge and many other things to keep your overall space coumption to a minimum.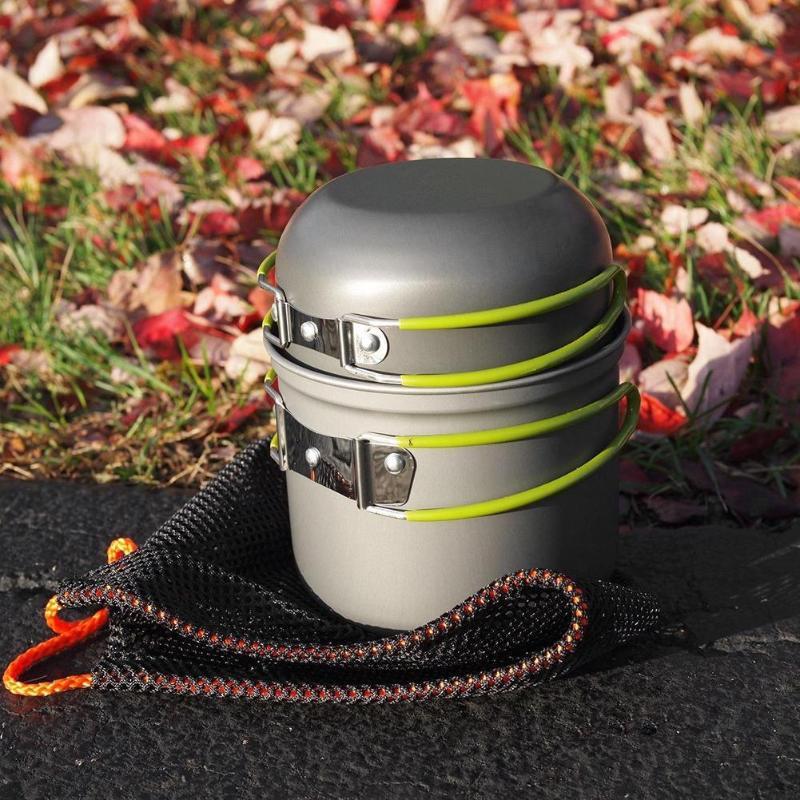 SPECIFICATIONS:
Pot material: Alluminum alloy
Color: As shown
Size:
PACKAGE INCLUDE:
1 x Ultra-light Nonstick Camping Cookware Set
1 x Storage Bag