Ultimate Super Bright Flashlight
$35.99 USD$79.98 USDSave 55%
The Ultimate Flashlight - Brighter than a streetlight!
Make your outdoor experience brighter and safer than ever with our Super Flashlight that is super bright, legal, and made of military-grade aluminum.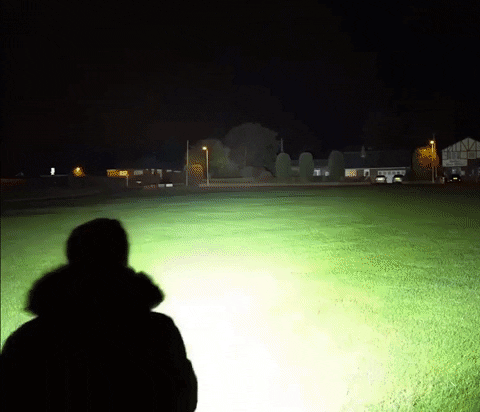 The Super Flashlight is a High Power Torch Light with a powerful 90000 Lumens Powerful LED, you will control over any emergency with ease!
☑️ UP TO 90000 LUMENS OF POWER: Utilizing the latest generation LED chip that generates an ultra-high-output up to 50000 lumens. Super Flashlight is a super bright lamp with a lifetime of 10,000 hours. It helps you see EVERYTHING in the dark!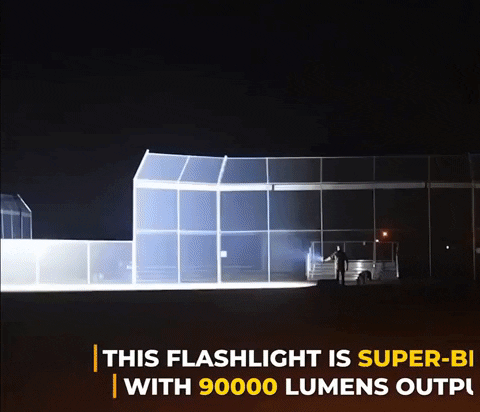 ☑️ ADJUSTABLE FOCUS & 5 MODES: Adjust your focus from ZOOM IN (to see distant objects) to ZOOM OUT (to quickly lit the whole area). Increase your visibility for up to 1000m far, practical for most tasks. Super Flashlight allows use with 4 modes: High - Medium - Low - Strobe - SOS.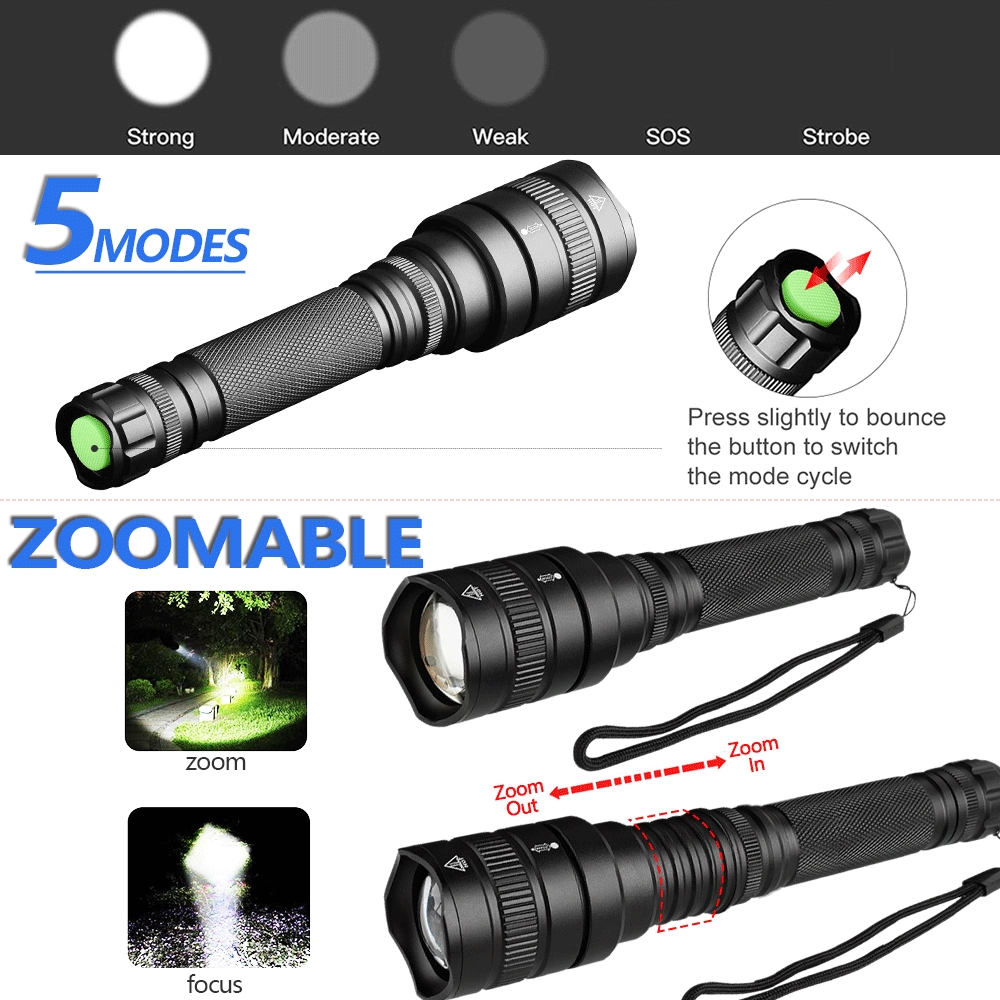 ☑️ RECHARGABLE: Use the 18650 or 26650 rechargeable battery compartment to make the working time longer. It can be recharged without having to remove the battery, and the new automatic lock-out mode will prevent accidental use. Each Super Flashlight includes a USB charger.
☑️ DURABLE AND RUGGED: Machined from military-grade anodized aluminum, the Super Flashlight is tough enough to survive in the harshest of environments. Waterproof, rainproof, dustproof.
☑️ PORTABLE & APPLICABLE SCENE: It is an ideal size to keep in your glove box, tool box, handbag or even pocket for quick,simple and effective use Super Flashlight is perfect for camping, traveling, fishing, hunting, cycling, and exploring the unknown. Make any outdoor experience greater than ever with your Super Flashlight.
SPECIFICATIONS:
Material: Aero-grade Aluminum Alloy

4 Lighting Modes: High - Medium - Low - Strobe - SOS

Powered By: 26650 Rechargeable Battery

Charging: Direct or USB Charging

Other: 100% Waterproof, Shock resistant 
OPTIONS:

Flashlight + USB Cable
Flashlight + USB Cable + 2 Rechargeable Batteries
The
perfect gift for hunters, fishermen or anyone who loves to be outdoors
, our packages also include a rechargeable battery, universal plug adapter and charging cord with the option of a custom-fit carrying case, which is great for wrapping or giving it as a present.