TriBright™ Ultra-bright LED Light
$39.95 USD$75.98 USDSave 47%
Brighten Up Any Space with the
TriBright™ Ultra-bright LED Light!
TriBright™ can easily brighten up ANY space, your hallway, closet, garage, stairway, laundry room, shed, workshop, and even your attic! TriBright™
 works anywhere you would use a regular dull light bulb and adds extra bright light to the space. The secret is TriBright™
's
 Super Bright LED panels containing 96 ultra-bright LEDs with 6000 Lumens of pure white light and 3 individually adjustable panels to point the super bright light exactly where you need it most!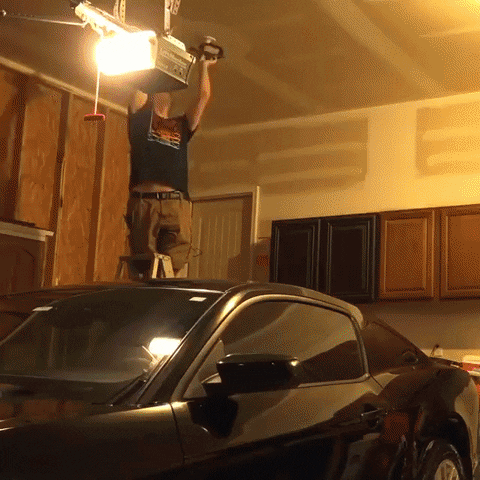 FEATURES:

✅Instantly Add Ultra-Bright Light to ANY Area: Features LED technology with 3*48 PCS high quality diodes which throws out an amazing amount of light, total 6000 lumens , CRI80+, 6000K daylight for your garage, providing the best indoor lighting experience.
✅Deformable Design & Wide-Angle Illumination: Unique deformable three "petals"and wide angle Garage Lighting design. And each wing 90 degrees adjustable which is great for getting the light exactly where you need. TriBright™ provides the best indoor lighting experience for your workplace.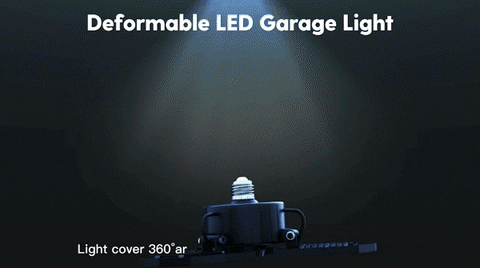 ✅Durable & Long Service Life: Each LED panels are made of premium aluminum alloy, high-temperature resistant and corrosion resistant. The die-cast aluminum design and hollow-out structure greatly improved heat dissipation for maximum performance and over 50,000 hours of long life.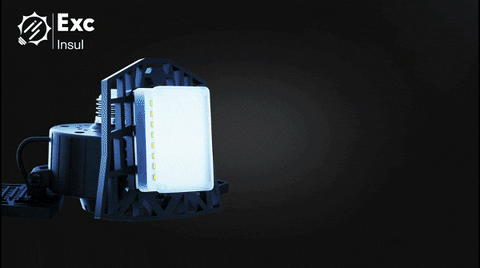 ✅Quick & Easy – Simply Screw into any Light Socket: No tools, no wiring—just remove your old bulb & replace it with TriBright™. Designed with 3 individual, adjustable LED panels to customize lighting.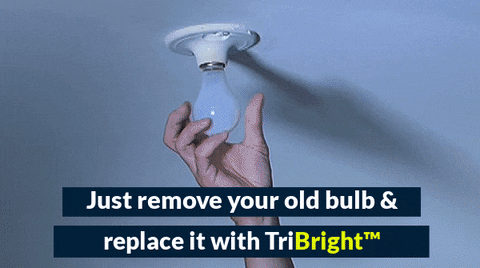 ✅Wide Application - TriBright™ is suitable for a large area lighting, Like Garage, Barn, Utility Room, Warehouse, Shop and Basement etc.

FREQUENTLY ASKED QUESTIONS
Question: What voltage does it use? Can it be used in my country/region?
Answer: TriBright™ is multi-volt and is compatible for all 110/120V & 220/240V regions, such as North America, Europe, Asia.
Question: Does it come in BC 22mm format/bayonet fitting?
Answer: No, only Edison screw type E26/E27 is available, however an adapter can easily be purchased at hardware stores.
Question: How long does it last?
Answer: TriBright™ Ultra-bright LED Light is rated for a long lifespan of 50,000 hours, providing reliable light output for years.
Question: What is the color temperature?
Answer: 6000K (white light).
Question: What's the energy usage?
Answer: TriBright™ Ultra-bright LED Light draws from 60W to 100W- about the same as a typical incandescent light bulb.
SPECIFICATIONS:
Base Type: E27
Voltage: 

110/120V & 220/240V

LED Type : SMD2835
Beam Angle: 270°
Life Span: Over 50000 hours
Wattage: 80W
Size: 9 * 9 inch
Color: White/Black
PACKAGE INCLUDES:
1 x TriBright™ Ultra-bright LED Light