Solar Rechargeable Compact Camping Flashlight
$35.90 USD
Retractable Unique Design Built For Outdoor Activities. ??️?
Brighten up the entire campsite with this Solar Rechargeable Compact Camping Flashlight which triples as a phone-charging station, LED, and flame light-illuminated device. Its portable and compact design allows it to be highly versatile in all environments.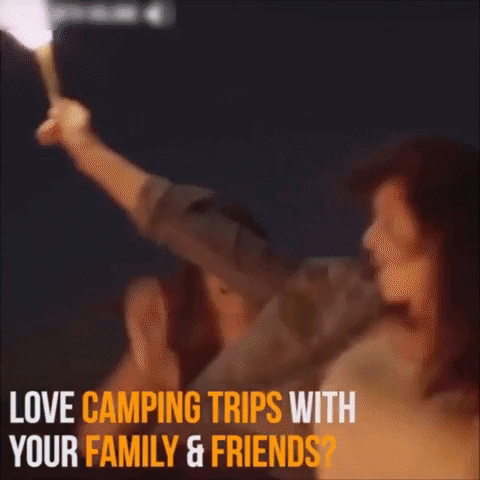 It features 2 modes of light: white light and warm light, the warm light creates attractive flickering flames, which looks like a real flame. Besides, the white light is not only an outdoor LED camping lantern but also a flashlight.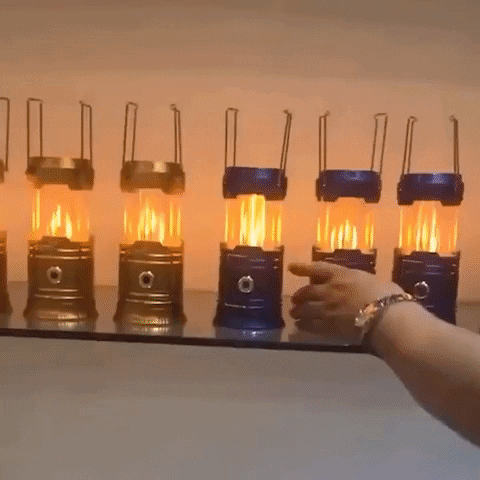 FEATURES : 
?️Advanced Retractable Design: Features 3 light modes that provide light illumination for the user. To switch between white and flaming light, retract or press the device up and down. To activate flashlight mode, fully retract from lantern mode, and bright light should come out on the bottom of the device.
?️High-Quality Durable Material: Made of high-quality ABS which is lightweight, compact, durable, shock-resistant, and water-resistant.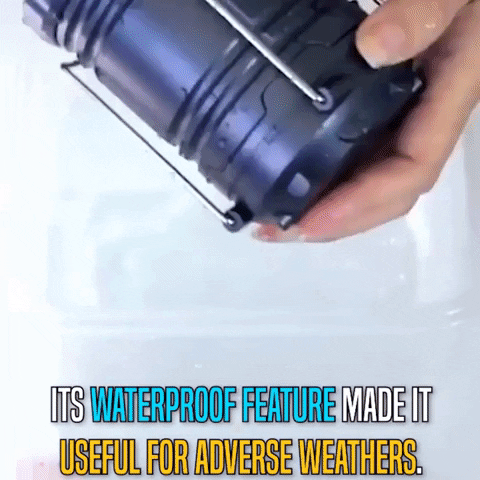 ?️Phone Charging Station: It has a USB charging port which can be used to charge mobile phones, especially during an emergency.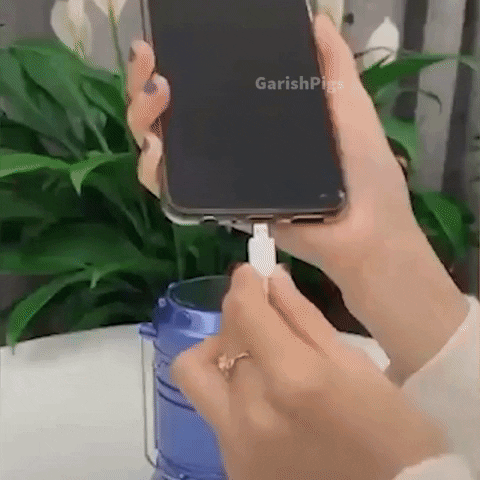 ?️Rechargeable: Powered by solar energy or rechargeable batteries, simply leave it hanging 2-4 hours under direct exposure to sunlight and it is good to go again for the night, alternatively, for the battery variation, it takes about 6-8 hours on full charge until the battery runs out.
?️Wide Application: Its many flexible and versatile features come in handy no matter the situation or environment, perfect for hikers, campers, hunters, fishers, or just outdoor enthusiasts in general.
SPECIFICATIONS

Material: ABS
Water-resistance: IPX6
Color: Black, Gold, and Blue.
Size: As the show
PACKAGE INCLUDED: 1x Solar Rechargeable Compact Camping Flashlight