Smart Eye Massager
$79.99 USD$166.00 USDSave 52%
The Easiest & Smartest Way To Relieve Migraines & Eye Fatigue!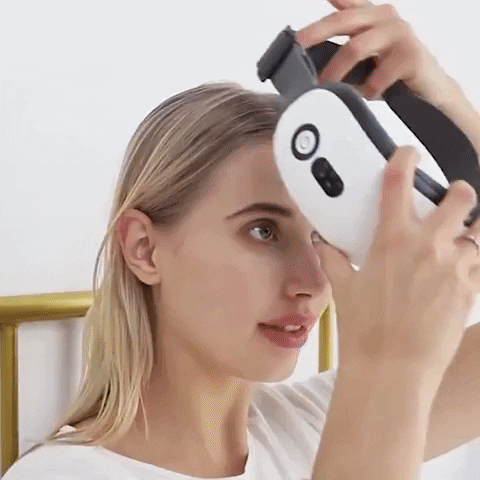 Smart Eye Massager is a new generation eye massager that uses scientifically proven thermal, acupoint, and vibration massage to help reduce headaches, sleeplessness, eye bags, wrinkles, and regular eye fatigue. It's essentially a miracle remedy capable of providing instant comfort and addressing all eye-related issues.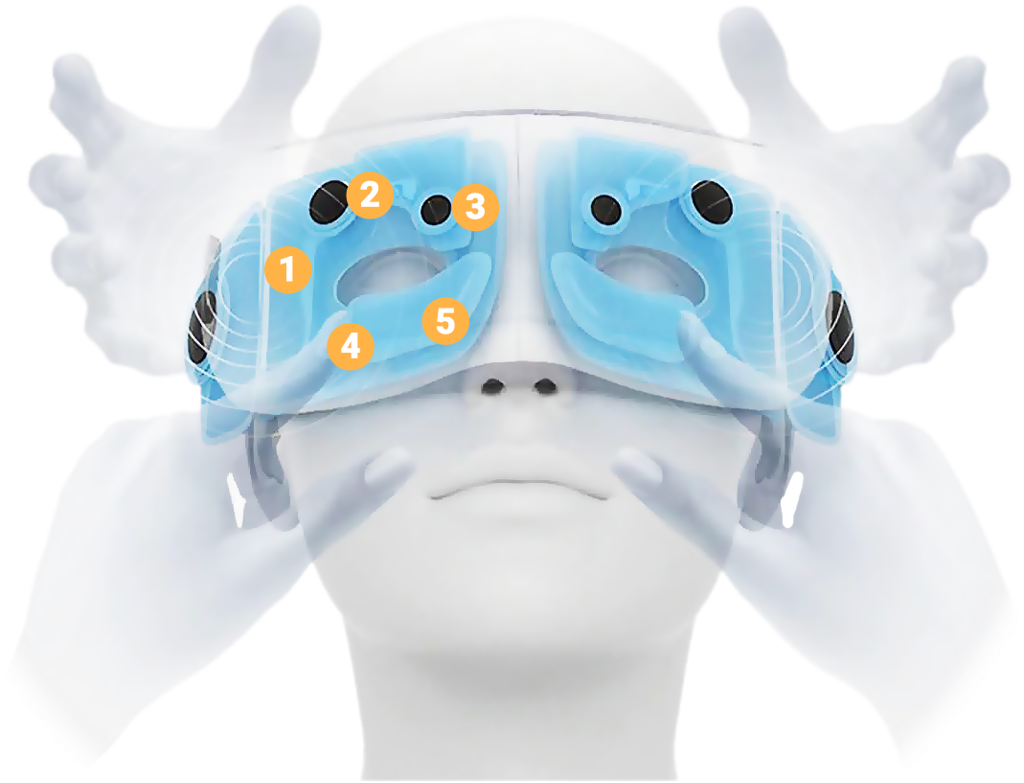 AMAZING FEATURES:
✅

Advanced Smart Technology
      Backed by in-depth research engineers and insight experts
✅ 
Micro Vibration Massage
      Awaken eyes vitality, inside and out
✅ 
Hot Compress Massage (up To 42°C)
      Relaxes & Warms the muscles around the eyes and temples
✅ Air Acupressure Massage

      Uses air pressure massage around the eyes and temple
✅ 
Simple One-Touch Navigation
      Simple and easy to use
      Switch between heat, kneading, shiatsu, music, or combine them all!
      Add your favorite music for maximum relaxation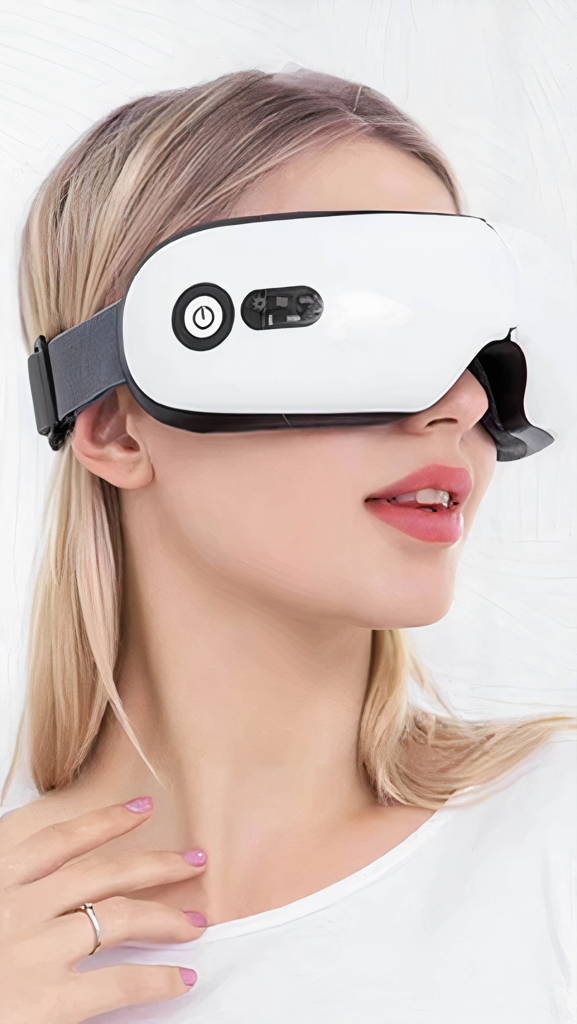 Relief & Wellness Just Got A Lot Easier And Smarter!
?️‍?️ Corrects Eye Dryness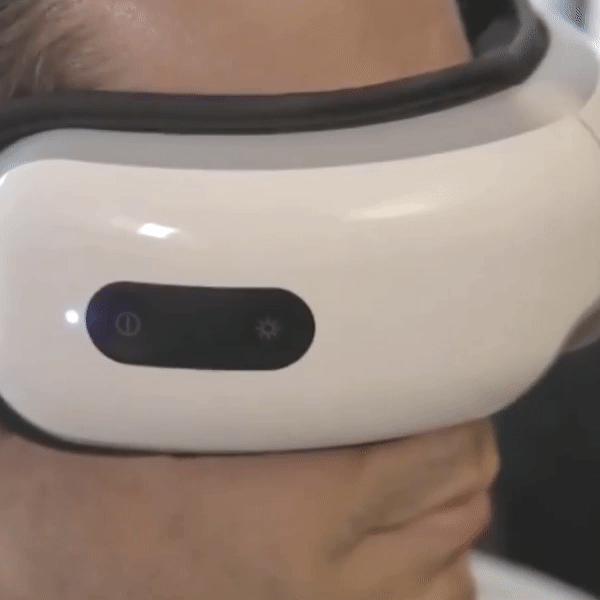 ?️‍?️ Reduces Dark Circles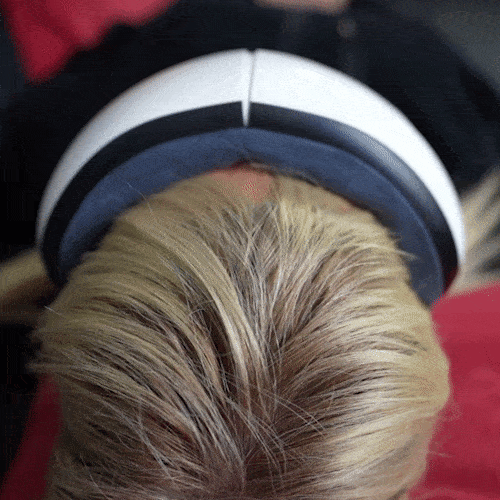 ?️‍?️ Relieves Eyestrains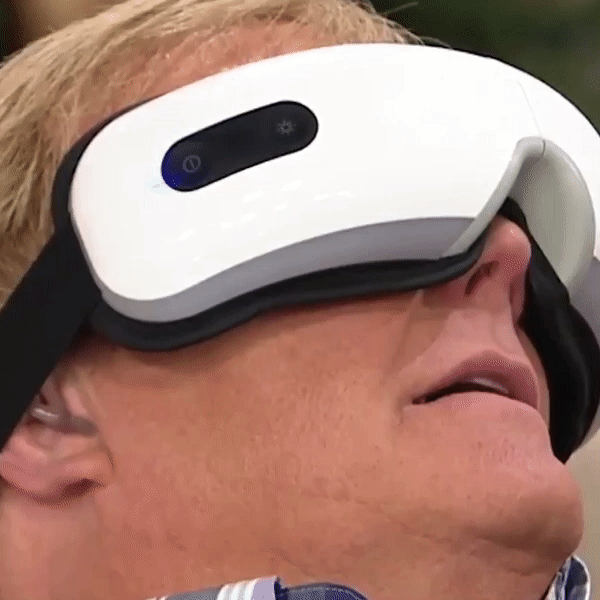 ADDITIONAL FEATURES & BENEFITS
Improves Relaxation And Sleep: Our smart massager device has been proven to improve sleep quality and wellness. It is a faster way to alleviate stress and anxiety.
Relieves Soreness & Tiredness: With precise heat and pressure technology, the smart massager device improves blood flow and targets muscles in the ocular area to help loosen the tension to promote eye wellness, and relieves soreness.
Rejuvenates The Eyes: Soothe tired muscles, reduce dark and puffy eye bags, and rejuvenate the eyes to bring back their youthful look.
Ergonomic Design: Uniquely innovative product built with an orbital design, an ergonomic shape with 2.5 hours of battery life that provides users with long-lasting convenience.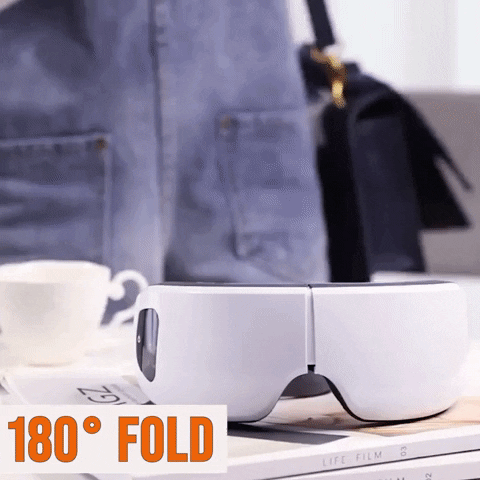 How to Use:
Press and hold the Primary Button for 2-3 seconds to turn on and enable low heating mode.
Click the Primary Button to switch to medium heating mode.
Click the Primary Button once more to switch to high heating mode.
Click the Primary Button again to switch to the highest temperature mode.
Double click for vibration mode.
Press and hold for 3 seconds to turn off.
Specifications:
Material: 

ABS & TPR

Power adapter: 

AC100-240V

Rated voltage: 

DC 5V

Power: 

3.4W

Micro B USB charging
Package includes:
1 x Smart Eye Massager
1 x USB Line
1 x Product Manual