SlimfitUp™ Comfort Wireless Posture-back Support Bra
$32.45 USD$79.99 USDSave 59%
Why you'll love it?
Everyone knows that poor posture is bad for long term health. If you're in front of a screen all day or do lots of physical activities, chances are you suffer from slouching and poor posture.
When poor posture is not fixed, it slowly leads into more problems. Some common problems that result from poor posture are: Headaches, Muscle Fatigue, Body Aches, Back Pain, and Poor Focus.
GET RID ROUNDED BACK AND SAGGY BREAST!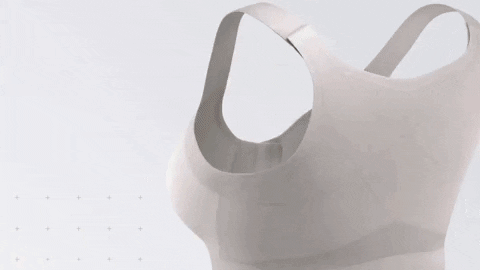 It features criss-cross PowerSlim® bands to improve your posture. Ultra-soft seams let you move freely and stay comfortable no matter what. This bra's wide elastic underbust band gives you the support you need to work out, play your favorite sports, or do any other activities.
Perfect fit

: 2-level, 6-row adjustable front hook-and-eye closure for easy wear and a great fit.

Super-soft straps:

This bra's straps make conventional straps a thing of the past. These are soft, wide, padded, and 3-level adjustable

Helps improve posture:

Criss-cross PowerSlim® bands provide back support and all-day protection.

Breathable material:

Made with fabric that allows better airflow for total comfort and freshness.

Experience the support:

Double-layered DuraFit® cups gently compress the bust while giving it a naturally rounded shape.

Maximum coverage:

Smoothing coverage under arms and on back streamlines your silhouette.
Unsure of your size?
Use our size chart to ensure a perfect fit: