GarishPigs™ Upgraded Retractable Folding Stool
$45.98 USD$91.98 USDSave 50%
A chair designed for anywhere! Sit & chill this summer with this amazing stool
Always have a comfy seat when camping, hiking, fishing, gardening, festivals, amusement parks, and so much more!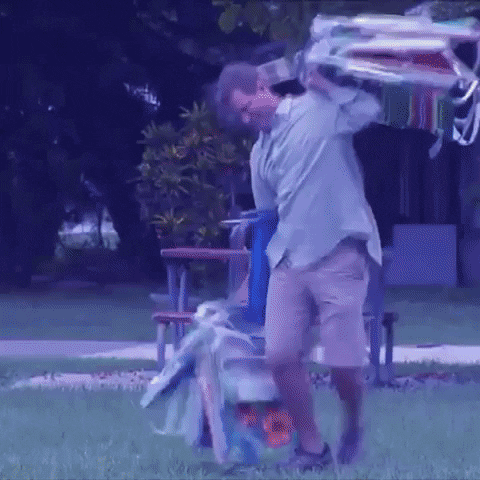 ? Made for a perfect camping, or bring it with on your next fishing or hunting trip.

? If you're going to the DMV and know you'll be waiting in a long line, why not bring this stool along and get comfy?!

? Got some work to do in the yard or garden, extend it out to just the right height to work comfortably at whatever height you need it at.
⭐⭐⭐⭐⭐ WHY ARE CUSTOMERS  SATISFIED WITH THIS STOOL?
⚡Foldable Design: The body of the stool is made from 120 segments that form together with a strong, flexible, and unique locking clasp system. GarishPigs™ Retractable Folding Plastic Stool can be opened and closed easily in just seconds, and it locks firmly in place once opened. Measures 2.5 inches thick x 9.8 inches wide when closed, This Stool is perfect for you.
⚡Lightweight & Portable: The pack size is only 9.84in/25cm in diameter and weighs just 2.8lbs/1.25kg. You can take it anywhere without any burden. The adjustable strap makes the stool easy to carry in your hand or hanging on your shoulder or place into luggage. 
⚡Flexible, Strong Capacity: Made of high-strength nylon ABS. Heavy-duty materials for long-lasting durability. The internal structural design makes the stool extra strong and can hold up to 330 lbs.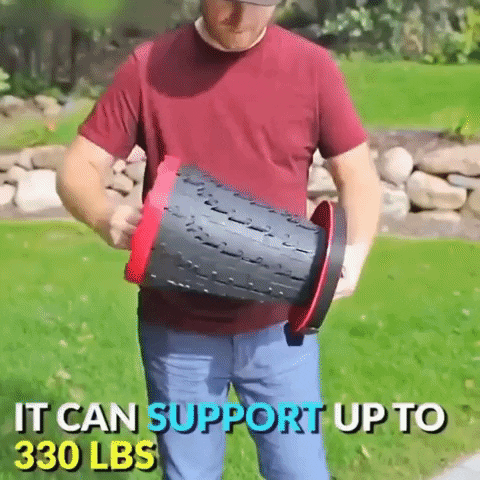 ⚡Adjustable Height: The folding stool is adjustable and it can be set to your desired height within the range of 2.4 to 18 inches. This adjustability makes it suitable for most adults and children. It quickly folds away for convenient storage and space-saving.
⚡Multi-Function: The extendable stool is perfect for camping, fishing, hunting, tailgating, sporting events, small homes, or working in the yard or garden.
SPECIFICATIONS:
Material: Engineering nylon
Open size: 18.50 in
Diameter: 9.84 in
Height: 2.76 in
Packing size: 10.24 x 10.24 x 3.15 in
PACKAGE INCLUDES:
1 x GarishPigs™ Upgraded Retractable Folding Stool