Prenatal Fetal Heartbeat Doppler
$59.98 USD$119.98 USDSave 50%
Hear your baby's heartbeat right at home!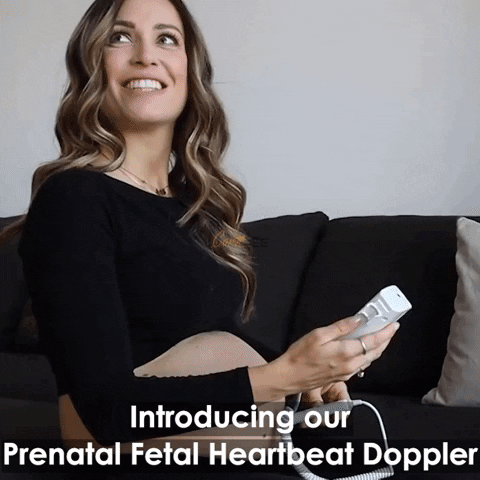 Imagine very first moment you hear your baby's heart beating. In an instant, your whole world changes.
With our Prenatal Fetal Heartbeat Doppler, you can listen to your baby's heartbeat anytime, anywhere. Bringing you more of the "most magical time in a woman's life" and less of the anxiety & stress over your babies well being.
BENEFITS
💙 Peace of Mind - Relieve your worrying and anxiety by hearing your baby's heartbeat at home.
💙 Share the Magic - Share the experience of listening to your baby's heartbeat with the whole family.
💙 Mood Improvement - Hearing your baby's heartbeat can help improve your overall mood and create a calming effect.
💙 No Waiitng Between Ultrasounds - Don't wait weeks to hear your baby's heartbeat! Now you can listen at home whenever you want to.
💙 Connecting Baby & Partner - Now your partner can bond with your baby from the very beginning.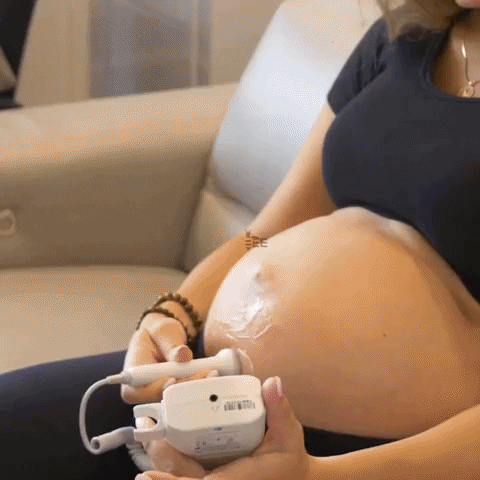 Are home dopplers safe?
Home dopplers are 100% safe to use and cause no harm to your baby, as stated in the world renowned British Medical Journal and multiple studies worldwide.
Our doppler uses the same technology as those used at your prenatal check-ups and works exactly the same way.
Super easy to use!
Our doppler is super easy to use and comes with simple to follow instructions, to have you hearing your babay's heartbeat in minutes.
Apply ultrasound gel onto the probe
Find the perfect spot on your belly and get comfortable
Hear the sound of a heart that will fill yours
When can I start using my doppler?
As a general rule. from week 12 of the pregnancy on, your bundle of joy's heartbeat will be detectable.
Enjoy a relaxing and stress-free pregnancy
💙 Super easy Setup - Our doppler takes 30 seconds to setup
💙 Super Simple to Use - Our doppler comes with very easy to follow instrucitons
💙 Lightweight & Compact - You can easily transport your doppler to share the experience when visiting frinds & family.
"My doppler has been a life saver during the pregnancy with my rainbow baby. It took away all my worry and anxiety after my miscarriage and let me enjoy my pregnancy. I love it" - Sarah K.
Specifications:
Probe frequency: 2.5 MHz

Error range: plusmn 2bpm
Rate display range: 30-240bpm
Validity period: 5 years
Size: 130mm (L)*100mm(W) *35mm(H)
Weight: 250g
Battery: 2*AA (not included)
Package includes:
1 x Prenatal Fetal Heartbeat Doppler
1 x Manual
1 x Gift Box
1 x Card (If you want to write blessings, please leave the message; otherwise, we will leave the card blank)