Portable Folding Camping Table
$45.99 USD$77.99 USDSave 41%
LET YOUR JOURNEY BE CONVENIENT WITH PORTABLE FOLDING TABLE!
New Design! - Grab yours today! Get Your Gear Off The Ground! After a long hard day trekking you need the camping tables that fold up lightweight to take what you throw at it. A place to drop your gear—cook a meal & enjoy a hot beverage. In comes the port folding table that combines unsurpassed beauty, mobility and practicality without compromising its integrity. It fits easily into cars, RV's or the back of a motorcycle. Perfect as outdoor side table or a coffee table.
No Tools Required, Easy to Setup: The aluminum base frame is designed to pop up and fold with ease. Its unique hinge design enables easy and robust connection to the table top. Just pop it open and attach the table top and you are ready to go! You can even assemble this using only one hand! It is so easy that a kid can do it!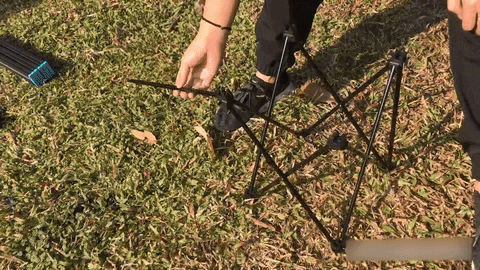 Built To Weather The Storm: Unlike wooden or nylon-top portable tables, the aluminum folding table top is waterproof, weather-resistant, and easy to wipe clean. This portable folding camping table is built with an aerospace-grade aluminum alloy coated with great metallic colors. Rugged enough for all your outdoor needs—Backpacking, Camping, BBQ's, Picnics and Beach table. Its sturdy construction supports heavy tasks such as cutting and cooking, allowing you to head outdoors and go further.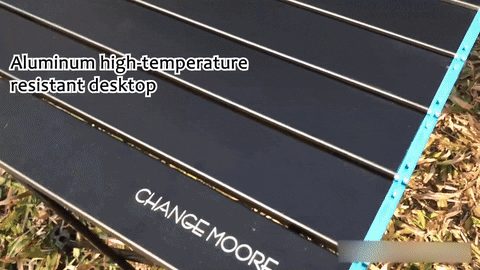 Light Enough To Carry & Store Almost Anywhere. This small camping table is substantially lighter & more durable than comparably-sized wooden tables. Folds into the included carry bag. Store in a car, canoe, or wherever you may need it. It provides a stable work surface for hobbyists. Suitable height for camping chairs/stools, or even sitting on the ground. 
Specifications:
Material: Metal (Aluminum)
Shape: Rectangle
Weight: 840g
Package included:
1 x Portable Folding Table