Peach-Type Sprayer Nozzle
$42.45 USD$79.90 USDSave 47%
Will you be tired of watering your garden and lawn manually in hot summer?
Do you want a tool to help you to give your plants a drink so you can have more time to do other things?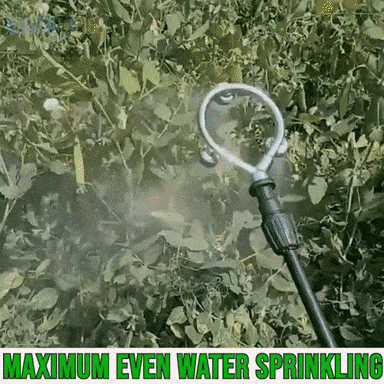 This

Peach-Type Sprayer Nozzle

will be the one that you must have!
Features:
POWERFUL & VERSATILE SPRAYER NOZZLE

Give your yard maximum even water sprinkling with 80 PSI water pressure, and 32.8 feet spray distance. It can water your lawn, plants, flowers, veggies, and more. It has three heads to spray, so it gets more of the lawn at one time. And the water spray is very quiet, it sounds like slight rain and sprays like dancing.
DURABLE CONSTRUCTION

The Sprayer Nozzle is made with high-quality brass. This durable sprayer nozzle will provide a long-lasting, worry-free performance.

SAVE TIME & WATER

The sprayer nozzle is super easy to use and takes seconds to set up. It also uses water conservation technology that delivers an even layer of water without over-spraying, saving water most by adjusting the water density, size, and scope.


MULTI-PURPOSE SPRAYER NOZZLE

This versatile sprayer nozzle can be used as a fun sprinkler set for children to play and cool down on hot and sunny days. It will be fun for all kids to play in. And it also can be used for disinfection.
Specification:
Material: Brass

Product Size: Nozzle Joint: 14mm / Nozzle Orifice: 0.8mm
 Package includes: 
Set 2 or 4 x Peach-Type Sprayer Nozzle