?? Party Beer Champagne Gun Shooter
$44.88 USD$60.00 USDSave 25%
This is a crazy new way to squirt champagne and use it to make you the king of the party!
Not just drink, you can spray: The unique design is even powered by carbonation inside the champagne bottle, so there's no need to shake it, just operate and spray.

This is a very interesting device with good production technology and quality, also feel very good. Champagne gun can be stored in a champagne bottle to turn into a durable champagne gun.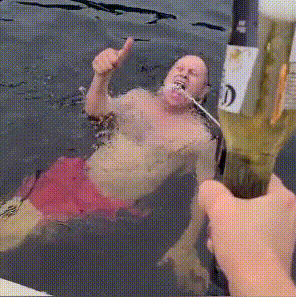 You can use this party weapon to hold champagne-branded bottles, then put a bottle of champagne on top with a sprayer, shake, and spray sparkling champagne on your friend or foe.
Humanized design:
Throttle trigger can control short distance or long distance spray.
Preformed finger grip has comfortable feel.

Act as a cork to keep the champagne fresh and bubbly.
Specification:
Material: POM + Gold-plated
Shape: Crossbow
Color: Red, Gold, Black, Silver
Sealing diameter: Adjustable
Weight: 150g
Size: 16 x 17 x 3 cm
Package included:
1 x Party Beer Champagne Shooter Drink.