Magic Nano Carborundum Sponge
$30.88 USD$52.00 USDSave 41%
As a gift for your loved ones, this limited-stock Nano Carborundum Sponge will be perfect!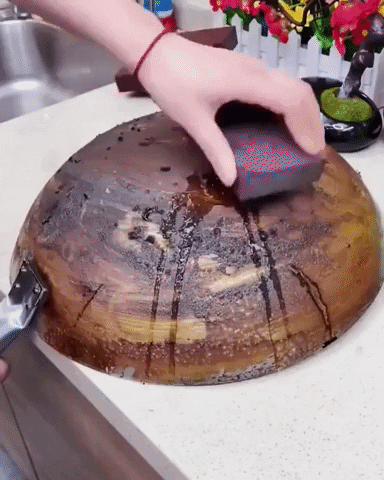 Features:
HIGH-QUALITY MATERIAL: The cleaning sponge's inner layer is a high-density sponge, the outer layer of the nano emery process. Good flexibility, durability, and high removal ability. Do not injure the hands, easy to remove stubborn stains and dirt. Wipe the pot descaling, not hurt utensils.

FUNCTION: Uses for stubborn dirt stains cleaning all kinds of kitchen utensils on the stove, rich crust is good clean stubborn grease rust. Rub the Pot, remove rust, great kitchen helper, suitable for stainless steel, baked messes, glass, etc.

WIDELY USAGE: You can use clean kinds of things, like stainless steel, enamel, stoneware, countertops, crystal, glass, wood, chrome, etc. It is a necessary Artifact for your daily life, making Kitchen, Bathroom, and Car cleaning faster and easier. Note: It is not recommended for painting surface wares, Non-stick Pan, and smooth surfaces to avoid scratching surfaces.

EASY TO USE: Wet the pot and sponge before using it, and add some detergent for better effect. It can easily clean up rust and oil stains on the pot bottom to make it new. Give you a tidy and clean home environment.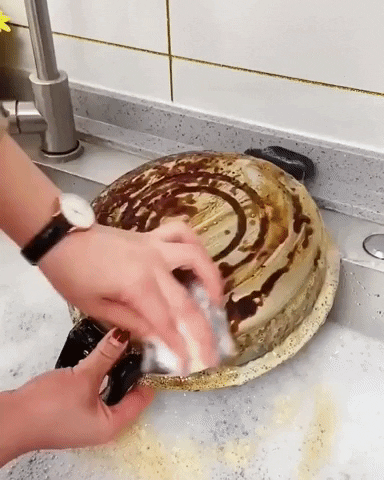 Specifications:
Material: Emery+ Sponge

Size: 
Package includes: