Multifunctional Electric Batter Beater
$54.99 USD$109.99 USDSave 50%
Convenient to prepare, mix, and dispense all-in-one!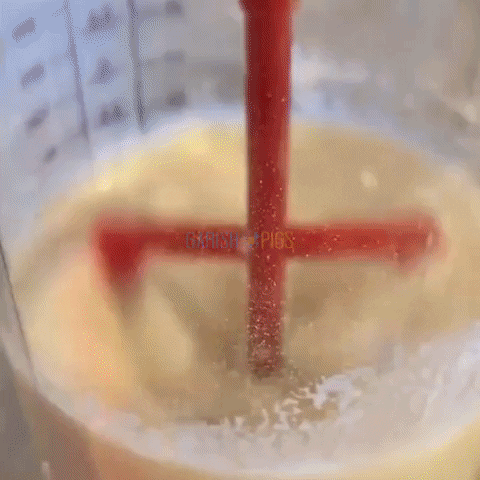 Powered by batteries, pull the handle to dispense quantitative batter to a pancake machine or paper cup.
MAIN FEATURES:
Effortless mixing 
The electric beater can help the user to mix the batter more conveniently, which can realize the automatic mixing of dry ingredients and liquid ingredients, saving time and effort.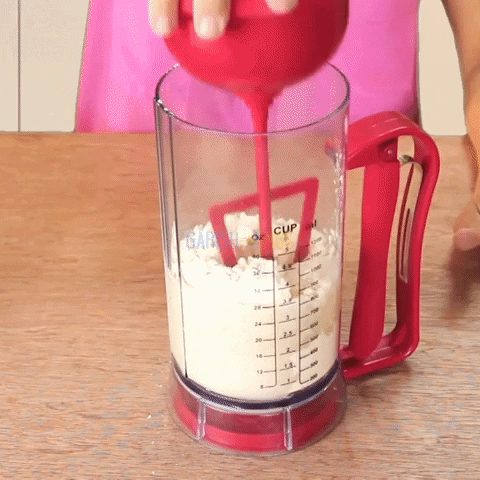 Simple operation
Push-type handle trigger switch, easy to turn on the stirring function. After completion, the bottom-opening cover can be opened to smoothly release the mixed liquid. 
Transparent & clear scale
The high transparency can help you to observe the batter capacity in the mixer and has a double scale capacity line, which helps you to better control the amount of the batter.
Widely used
The batter machine is an indispensable kitchen baking tool in the production of various pastries like cupcake, pancake, waffle, cookie, and muffin.
Note: If the batter is too hard or too little water, it may not produce better results, you can try adding an appropriate amount of water.
Specifications:
Color: Red

Material: Plastic
Package Size: 9.8in x 6.9in (25cm x 17.5cm)
Power Supply: 6 x AA batteries (not included)
package includes: 
1 x Multifunctional Electric Batter Beater