Multifunction Waterproof Industrial Endoscope Machine
$79.95 USD$99.95 USDSave 20%
 No More Hassle With Checking Your Home Appliances And Favorite Car!!!
Find leaking pipes, electrical issues, and other damages without drilling holes in your home, car, or appliances. Perfect for:
✅Automotive work
✅Plumbing repair
✅House inspection
✅Electrical work
✅Appliances repair
Features
?【Automotive Endoscope With Screen】1080P HD microscope 4.3 inch full-view IPS screen renders real, bright, vivid images directly. A portable inspection scope camera snake to do troubleshooting that NO need APP or smart phone or WiFi. Plug and play so can easily one-handed operation.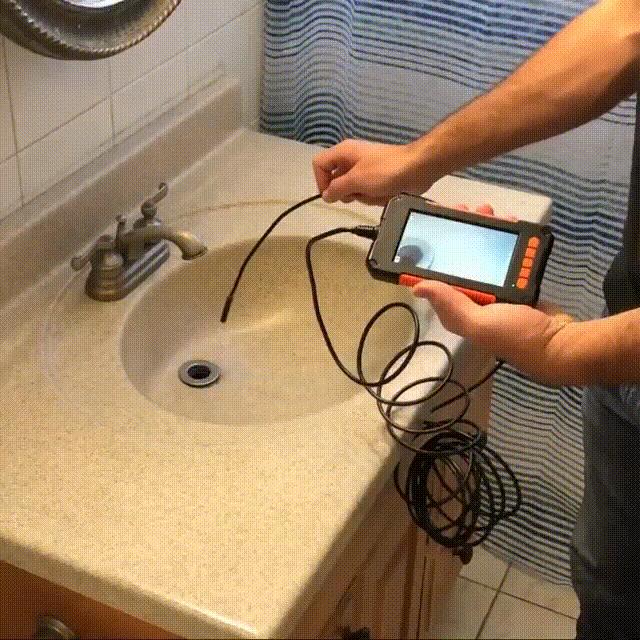 ?【8mm HD Camera】The new product designed 2nd chip uses Ultra Wideband COMS technology for smoother live video. And the inspection camera has 3X zooms in for a closer look. Larger Pixel capacity means each cell fitting more information in and still be clear when enlarged the picture on computer.

?【Waterproof】IP67 water resistant up to 1 meter underwater for up to 60 minutes. The probe has a well-designed balance between flexibility and rigidity, you can shape it at will for your special use. It comes with a magnetic tip, side mirror, and a hook tip if you needed to retrieve an object.

?【8 High-intensity LEDs】There has a Lighting Control letting you get the most clear picture by changing the intensity of light on viewing subjects. Built-in 2800mAh Rechargeable battery, fastcharge capability, working up to 3-4 hours. Every borescope is engineered with premium materials and built to last.

?【Wide Applications】Supply in an Exquisite Tool Box and 32 GB Memory Card, compact to travel. Everything you do is fast and fluid - one click to take photo, record video. It's widely used for nondestructive inspection of hard-to-reach places, such as car repair, industrial mechanical inspection, pipe fix, household HVAC appliance inspection, underground cavern exploration, wall structure inspection, and sewer drain inspection, etc.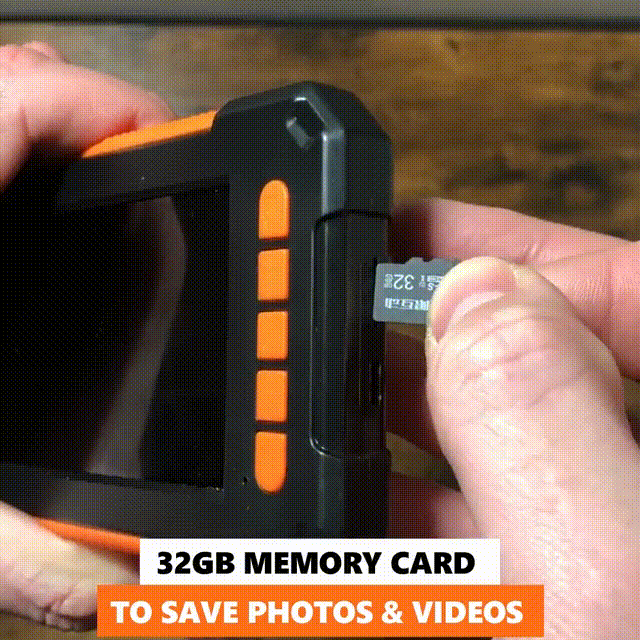 Specifications
Camera Probe: 8 mm diameter, 3X zoomable, 1080*1920

IPS screen size: 4.3in

TF card 32GB, 8 adjustable LED lights

Semi-rigid cable: 16ft, IP67 waterproof
Packages
1× Industrial Borescope

1× Set Accessories - Hook, Side View Mirror, Magnet

1×Charging Cable

1×User Manual

1x Replacement Buckle