Multi-purposes Non-stick Dough Whisk
$18.99 USD
MAKE YOUR

FAVORITE CAKES FAST

WITH OUR SUPPORT TOOL
And now you're at home thinking about enjoying your favorite cakes. Our Multi-purposes Non-stick Dough Whisk will help you do just that. Crafted by oak and stainless steel this tiny tool is strong and strong enough to mix the dough. It is great for you and our family to believe it.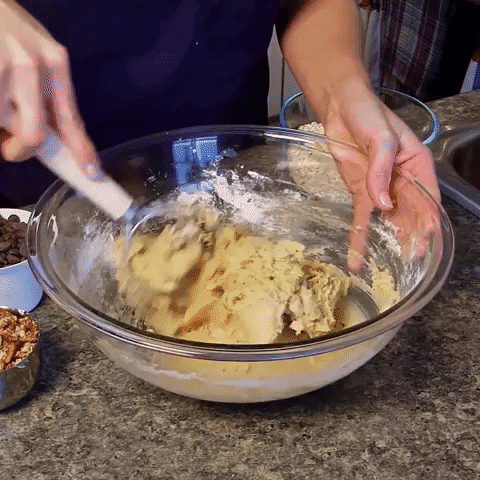 QUICK MIXING - MIX 3 TIMES FASTER: The Multi-purposes Non-stick Dough Whisk handles the toughest of dough, mixing 3 times faster than traditional plastic spatulas or wooden spoons. That means stress-free food preparation and faster baking so you can enjoy delicious artisan recipes that have been handed down for generations.
GREAT FOR ALL DOUGHS: Sturdy, professional dough whisk works with bread, cookie, dumpling, or pizza dough as well as crepe, pancake, or waffle batter.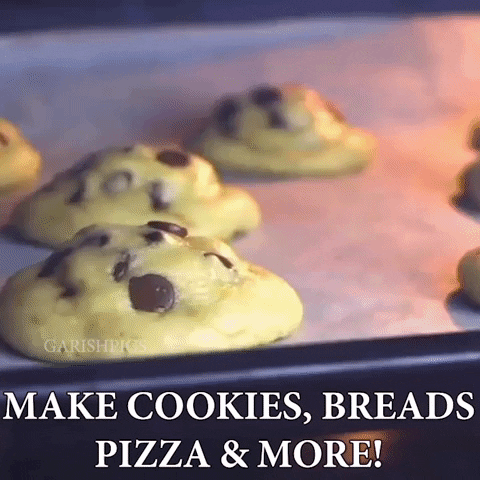 BETTER THAN AN ORDINARY WHISK: Multi-purposes Non-stick Dough Whisk doesn't bend and, unlike a normal whisk, the dough won't accumulate on the stainless-steel wire head making it better at whisking thicker doughs like pizza, sourdough or cookie. It can even be used for meatloaf.
MULTIPURPOSE: Works like a whisk and a wooden spoon. The stainless steel head can be used to scrape the edges of bowls just like a spoon so you will require fewer utensils when baking.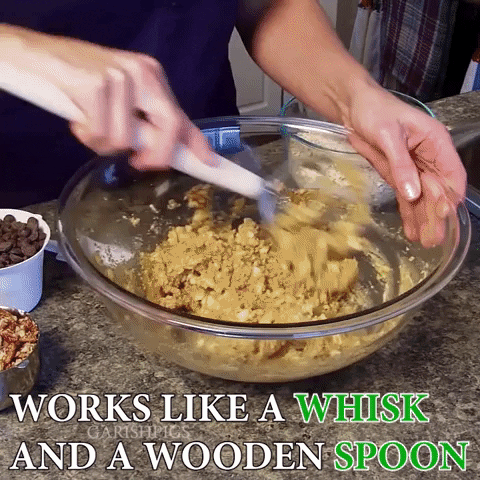 EASY TO CLEAN: Dough does not stick and accumulate on the head making it much easier to clean than a standard whisk.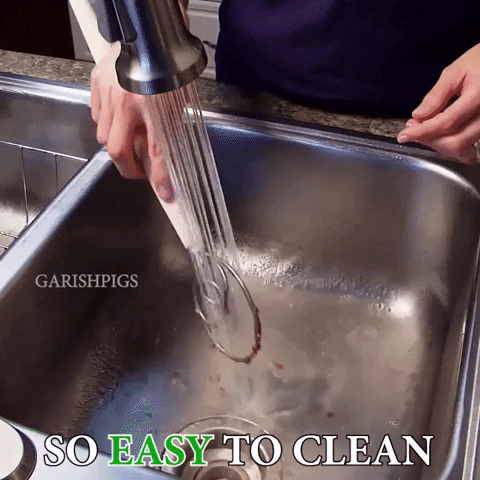 EFFICIENT: Much more efficient at mixing heavier or even lighter doughs than a normal whisk would be. This lightweight, efficient kitchen tool mixes the stickiest dough or blends and folds almost any ingredients in practically no time; perfect for those who prefer not to use an electric mixer.
SPECIFICATIONS : 
Material: Oak + Stainless Steel
Size: Total Length 13 in, Stirring ring diameter 3.1 in