??Multi Jointed Swimbait 6 Segmented?✨
$44.49 USD$99.99 USDSave 56%
Looks like a real fish, "Swims" like a real fish, "Rumbles" like a real fish




BUT ... can catch BETTER than a real FISH!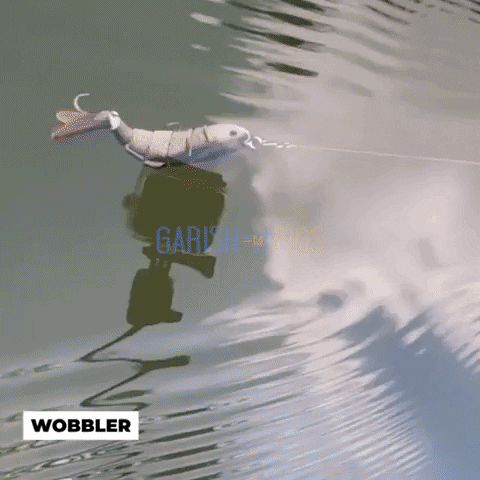 FEATURES
?【3D realistic looking eyes】- Stereo 3D fisheye, making the fish look more vivid and realistic
?【Realistic shape looks】- Like a living fish in the water.
?【High quality link parts】-The fish body link can withstand a tensile force of up to 20 pounds.
?【Ultra sharp hooks】-Extremely sharp hooks make it easier to pierce fish, and the trident crochet hooks make it hard for fish to escape
?【Inner bass steel ball】-Make the bait's swimming position more stable, and make the bass attract the target fish
?【Flexible fishtail】-Flexible fishtails allow bait to move faster and more flexibly in the water
WHY CHOSE OUR PRODUCT?
It's not easy to
"fool"
a fish into believing that the
"bait"
offer is
"real" food
, yet that's what the angler must do to secure a bucket full of big catches ...that's why we're offering the "
Multi Jointed Swimbait 6 Segmented
". 
Specifications
Length: 10cm/3.93in 
Weight: 18g/0.63oz
Diving depth: Slow Sinking 
Hook: Sharp hook
Material: ABS Plastic,Steel Wire,3D Eyes
Package List
5 * Multi Jointed Swimbait 6 Segmented