Multi-Functions Fish Scale Microfiber Polishing Cleaning Cloth (5 Pcs)
$34.95 USD$59.95 USDSave 42%
No Fuss, No Hassle, Just Effortless Cleaning... with Multi-Functions Fish Scale Microfiber Polishing Cleaning Cloth!!!
#1 recommended cleaning cloth of 2021 that's gone viral all over social media!
It works like magic to perfectly clean surfaces with no streaks left behind. The secret is the revolutionary Microfiber design, inspired by the design of fish scales. Suitable for a huge range of cleaning purposes - it's sure to leave your home sparkling clean! ✨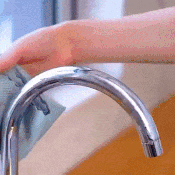 Material: High-quality microfiber cleaning towels are designed to be lint-free, non-abrasive, and chemical-free.

 

Durable, reusable and machine washable.
High Efficiency: The super fiber cloth adopts the orange-shaped fiber cutting technology to increase the porosity in the fabric and absorb more than 7 times the same cotton cloth.
Fish scale grid design: double-sided concave-convex texture, fine fish scale grid, increase friction, better effect of removing water marks.

 

Beautiful fish scale design, can be used as a rag, dishcloth, dish pad, mat, etc.
Money Saving Expert: High strength and high toughness, the service life of the microfiber cloth is 4 times longer than normal towels.

 

It does not deform and does not discolor after repeated use.
Quick drying: the dishcloth is easy to clean.

 

Our soft towel is highly absorbent and air-quick dry, it can be washed and hung in ventilated places.

 

Then it will dry faster.
Specifications
Item Type: Glass Cleaning Cloth

Material: Chinlon, Polyester

Color: Random Color(Five Colors Are Available: Pink, Purple, Yellow, Blue, Orange)

Quantity: 5Pcs/Pack, 10Pcs/Pack

Size(W x L): About 30 x 30cm/11.81 x 11.81inch, About 30 x 40cm/11.81 x 15.75inch
Package Includes: 

5Pcs/Pack x Glass Cleaning Cloth
Or 

10Pcs/Pack x Glass Cleaning Cloth