GP™ Multi-Function Mini Rice Cooker
$55.99 USD$79.99 USDSave 30%
?

❤ 

Enjoy A Hearty Meal Even When Far From Home
With Multi-Function Mini Rice Cooker!!!

❤

?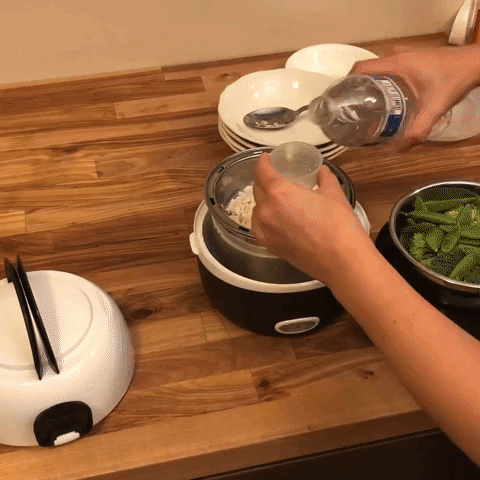 High quality: Electric lunch heater is made of food grade high temperature resistant PP environmental protection material, no peculiar smell, healthy and sanitary. The stainless steel inner bowls transfers heat quickly. Easy to clean.
Three-demensional Heating: The heated structure on each floor makes all of your food cooked evenly. Retain the best flavor for all food whether done in 1 operation.

Protection functions: Automatic power-off protection,when there is no water in the base, it will automatic power off, more secure.Double silicone ring,sealing and retain freshness.

Easy to operate and carry: Changing modes with just 1 button and incredibly easy to use. Ultra-thin and comfortable hidden handle design, including the inner tank, removes the interlayer between the body and the inner tank. Reduce the weight, and allow you to easily control.

A mobile kitchen: The electric lunch box has dual functions of heating and keeping warm. It is convenient to cook meals, vegetables, soup and other food. A good helper for home, outdoor,work, camping.

Proud of advanced Japanese technology: Produced according to modern Japanese technology. Products are guaranteed quality for life. Always follow you in every moment of life, beside you for long journeys.
Specifications:
Rated voltage: 220V

Rated frequency: 50Hz

Rated power: 200W

Rated capacity: 2L

Product weight: 2.65

Size: 9.1 x 7.1 in
Packages:
1 x GP™ Multi-Function Mini Rice Cooker
1 X Power cable
1 X Rice cup
1 X Egg holder