Men's high-top Heavy Duty Sneakers
$69.99 USD$99.99 USDSave 30%
Keep Safety Under Your Feet!!
These work shoes are reliable protective devices for customers who work in factories, warehouses, chemical plants, car repairs, laboratories, etc. Steel toe sneakers are comfortable, durable and safe. They can also be used as casual sneakers for daily use. Anti-puncture Kevlar midsole safety shoes are made of light military Kevlar midsole, which can protect your feet from being pierced by nails, steel bars and other sharp objects.
European Steel Toe Cap: Featuring a steel toe cap under the synthetic upper that can bear forces of 220J or more and a toe bumper, this steel toe boots protects feet from being hurt due to falling or rolling objects.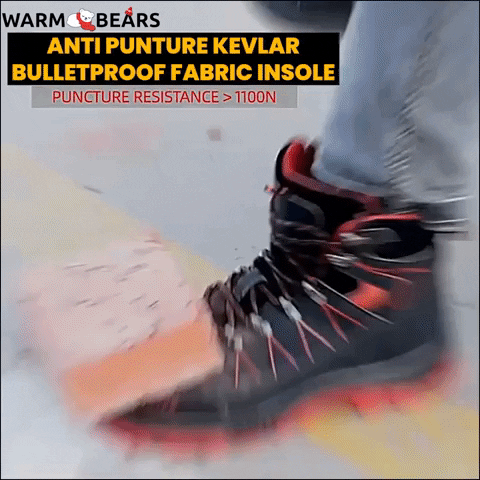 Puncture-proof Midsole: The safety work shoes with lightweight non-metal material protects feet from puncturing during work, features breathable fabric upper, they still retain chic style for those who engaged in warehouse, construction, exploitation, forging or manufacture.
Non-slip Outsole: Built with a soft polyvinyl chloride outsole design and materials that help provide slip-resistance and traction on various surface.
Stylish Work Boots: The steel toe boots with durable uppers and classic lace-up fasten for an athletic sneaker look, your work shoes can be as comfortable as your daily boots.
Versatile, suitable for all kinds of heavy work: Specially designed for a variety of work environments. Gives you the confidence to wear it at all times of the day without worrying about discomfort or pain in your feet.
Features
Specially designed to protect your feet
Absolute insulation and waterproof
Antiskid and oil resistants
Soft and comfortable good support for heavy work
Size chart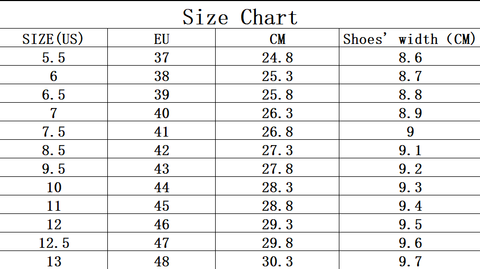 If you're looking for footwear to fully protect your feet on-site without the weight of safety boots, then these Heavy Duty Sneakers are the perfect solution for you! Safety footwear is essential in certain workplaces, but it can sometimes weigh you down. But not these shoes! These sleek and stylish shoes are the only shoes you need either for work or casual wear! It offers you a smart design with all the safety features you need to keep your feet protected while keeping stylish.