Premium Vacuum Food Sealer (free 15 vacuum bags)
$49.95 USD$99.95 USDSave 50%
FOOD WILL ALWAYS BE FRESH WITH PREMIUM VACUUM FOOD SEALER!!!
Vacuum sealing your food is a great way to stock up on in-season produce without waste and even save some money on your meat purchases. Since air can be harmful to food and may cause it to spoil faster, a vacuum sealer allows you to keep food longer while also maintaining its freshness. Anyone who needs to efficiently manage their home will recognize just how important it is to have the best vacuum sealer in their kitchen equipment repertoire.
Features
High vacuum sealing system: High sealing technology uses the constant temperature of the inverter to improve the stability and efficiency of the seal.
Multi-functional vacuum seal: It can protect the freshness of fruits, nuts, meat, desserts and vegetables, prevent food from burning, forming and damaging the refrigerator.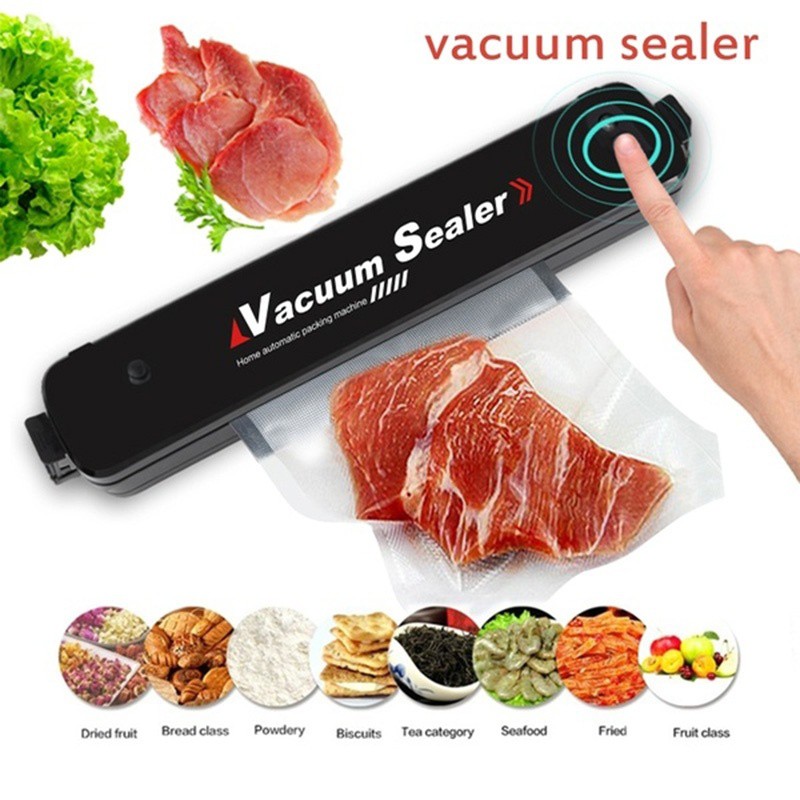 Instant operation: Dedicated button with LED indicator (for sealing and vacuum), designed to ensure effective hands-free operation. Wide voltage inverter, constant temperature sealing technology: usually can work between 110-250 V, 50-60Hz.



Humanized design: The bottom case is waterproof, with external holes and low noise, which makes it safe and comfortable when used in combination. Even if liquid such as oil is accidentally absorbed, it can be taken out for drying and safe use.

Level 5 safety protection Over-voltage, no-voltage, air-full protection, inverter and voltage identification.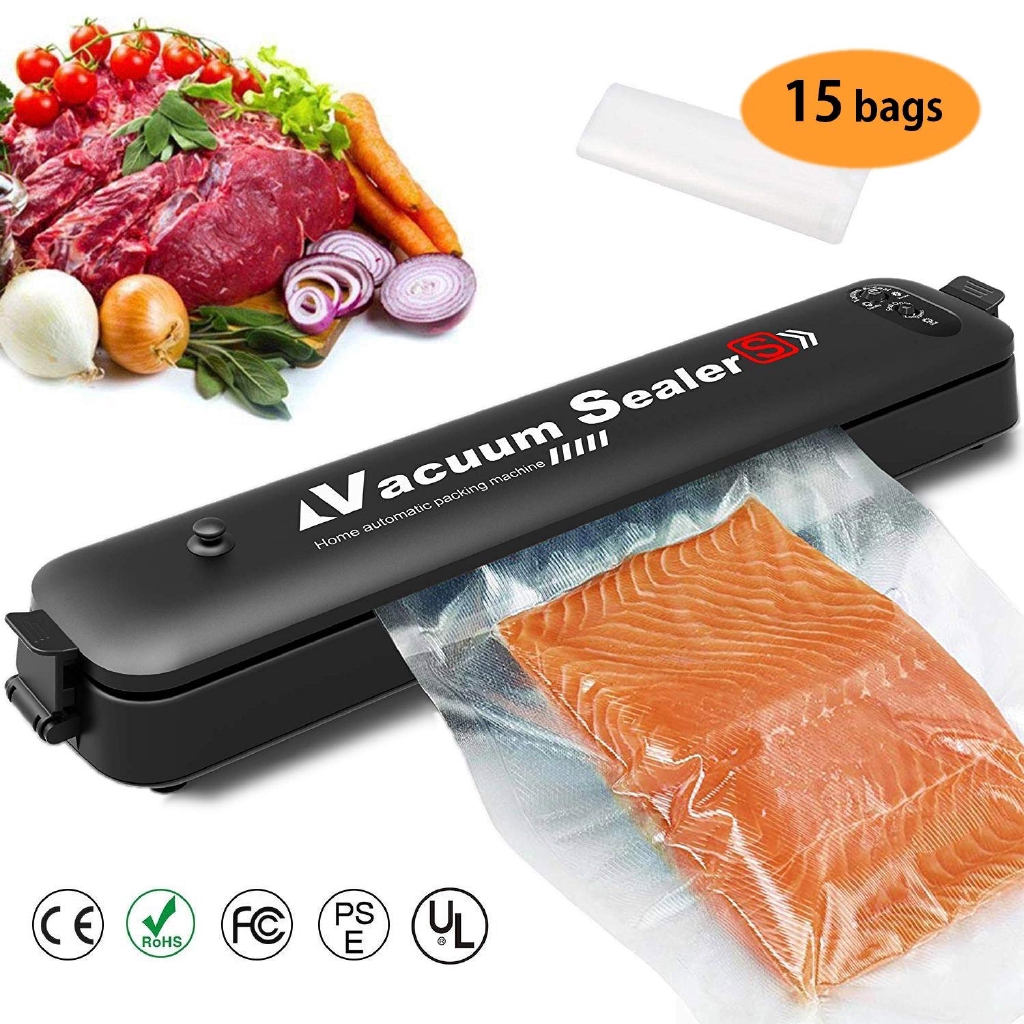 Specification
Material: ABS

Rated voltage: AC100-240V / 50-60Hz

Rated power: 90 W

Vacuum pressure: -60Kpa

Maximum gasket: 10.63 in

Product size: 14.2x2.1x1.97 in

Colour: Black
Package
1 x vacuum machine

1 x power adapter

15 x vacuum bags

1 x user manual