Garishpigs™ Invisible Hearing Aid
$53.45 USD$79.00 USDSave 32%
They're powerful, comfortable, undetectable, and won't break the bank!
If you struggle to hear conversations in loud places, just want to hear your TV a little better, or aren't satisfied paying outrageous prices for mediocre hearing aids... The Invisible Hearing Aid is perfect for you.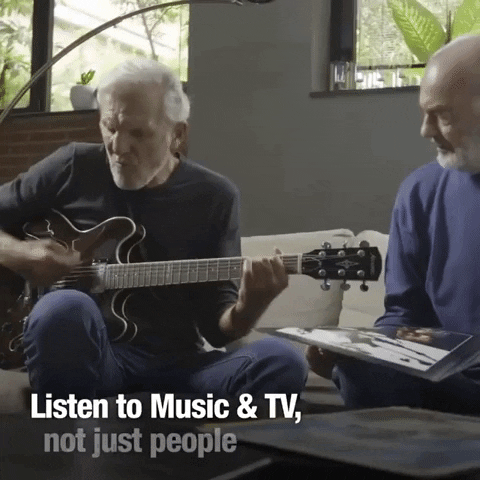 Virtually invisible, the Invisible Hearing Aid sits comfortably inside your ear. In fact, many users say that people can't even tell they're wearing a hearing aid.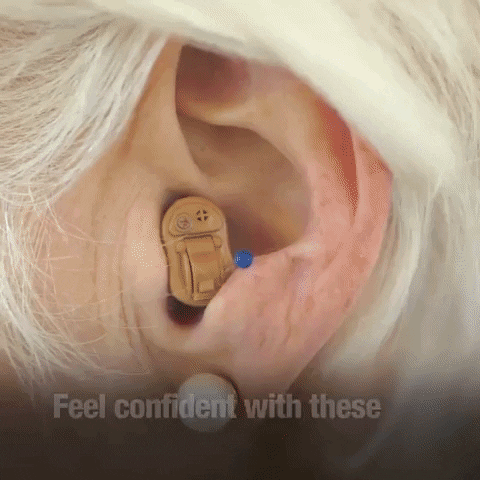 For something so small, they sure do a whole lot:
Noise reduction: It knows when someone is speaking to you and automatically reduces background noise so you hear them, and only them.

Tinnitus masking:

 

Have ringing in your ears? Our hearing aid boosts the sound around you to help overcome the sound of tinnitus and make it less noticeable.
Music and TV:

 

Got the TV on? You'll hear everything the characters are saying without having to strain or turn it up loud. Ditto for your favorite songs.

Comfortable:

 They're made with silicone, so they're small and flexible. Wear them all day without your ears getting achy or irritating your skin.
Invisible:

 

These

 are as 

discreet as they come. They fit perfectly inside your ear canal without sticking out, so they're almost impossible to see.
Save money: Hearing aids can get crazy expensive. We keep our prices low so anyone can afford them because everyone deserves to hear.
Powerful:

 

They're small but powerful, which means they'll work for mild to severe hearing loss. Never miss what people are saying to you.
Easy removal:

 

There's a tiny wire attached to hearing aids. When you want to take them out, just give them a little tug.
Made for masks:

 

Our custom hearing aids won't get tangled or pulled off when wearing or removing face masks.
Even better, they're changing the lives of thousands of people every day!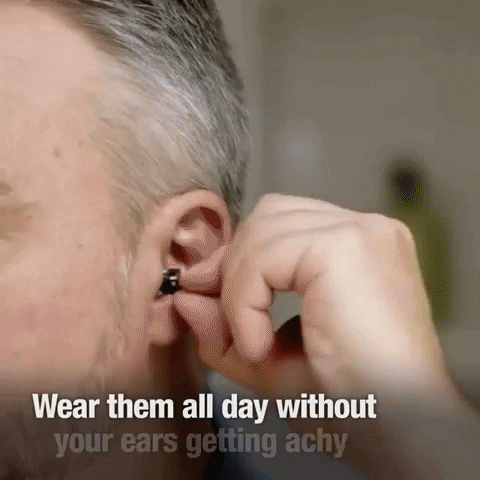 Invisible hearing aids are designed to mimic the inside of your ear canal, that way they slide right in without any discomfort and blend in with the rest of your ear.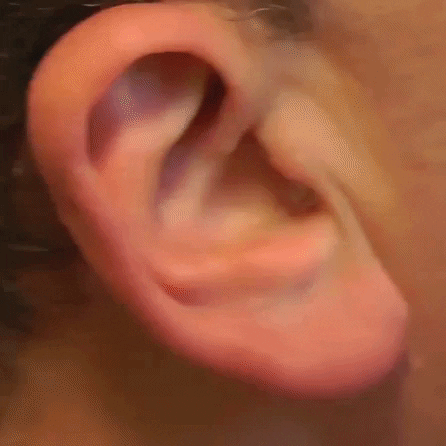 You will hear clearly and comfortably in a variety of settings — watching television, at a dinner party, at church — thanks to its advanced technology.
Specifications:
Color: Light Red for Right Ear, Light Blue for Left Ear
Material: Plastic
Battery: A10
Calibration: Automatic
Frequency range: 200Hz~7645Hz
Working current: 1.36mA
Equivalent input noise:27.6dB
Product size:
Package includes:
Set 1:

1 x Hearing Amplifier ( Left or Right )



3 Sized Ear Domes (small, medium, large)

1 x Cleaning Tools Brush



1 

x 

Battery


1 x 

Earwax filter


1 x 

Volume adjustment tool


1 x 

Manual

1 x Case
Set 2: 
2 

x Hearing Amplifier 

6 Sized Ear Domes (small, medium, large)

1 x Cleaning Tools Brush



2 

x 

Battery

1 x 

Earwax filter


1 x 

Volume adjustment tool


1 x 

Manual

1 x Case