HOT SALES| 2 in 1 Mesh Cleaner Brush
$26.99 USD$53.98 USDSave 50%
MESH WINDOWS' STUBBORN DIRT ACCUMALATION IS
SIMPLE TO CLEAN!
The brushed flannel is fine and can penetrate into every slit of the screen window for easy dust removal. And the soft hook hair brush surface can clean both sides of the screen window.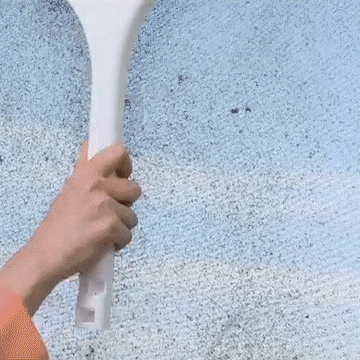 PERFECT FOR CLEANING WINDOWS
Screens may be cleaned without being removed from the frame! The task-specific 2 in 1 Mesh Cleaner Brush reduces the risk of breaking the window and expedites the scrubbing procedure! It will be quicker, simpler, and safer to clean!
WET AND DRY DUAL - USE
It can be used wet to get rid of filth and grime that is a little more stubborn. It can be used dry for light dusting and maintenance cleaning. You can swiftly sweep up pollen, cottonwood fuzz, and other dusty particles with the 2 in 1 Mesh Cleaner Brush.



DETACHABLE LONG - REACH HANDLE
This set is detachable ! You could either use the shorter brush or attach the brush along with the additional handle as a set. Reach higher places effortlessly!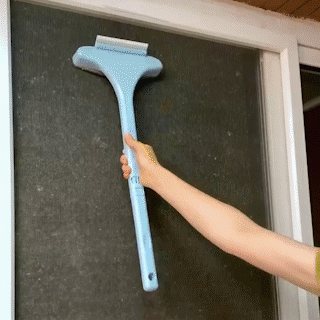 VERSATILE
Quickly dust surfaces on sofa, carpet, sheet, clothes, or thoroughly scrub. The material is totally reusable, so rinse clean and hang to dry when you finish!
PACKAGE INCLUDES
1 × Multifunctional Screen Brush