High-Pressure Handheld Water Spray Nozzle Tool
$38.90 USD$77.80 USDSave 50%
TURN ANY HOSE INTO A PRESSURE WASHER!
Are you looking for a practical solution for maintaining water wastage? The mighty blaster hose nozzle gives you the most powerful and high-volume jet sprays. This hose nozzle gives you the ability to spray away dirt and debris easily, but it's just as good at helping to wash the car, for gardening, plant watering, or whatever you may be up to. Get this and make your cleaning job easy peasy!
High-Pressure Handheld Water Spray Nozzle Tool Helps To Save Water Effortlessly So You Can Do Gardening or Other Work Efficiently
FEATURES :
CONVENIENT SETTINGS: The mighty blaster hose nozzle has a variety of settings from soft mists to full-on force with just a twist of the hand. You can also simply twist the hose nozzle and water your most delicate flowers with a fine mist spray. The fine mist allows you to water flowers with equal distribution and no damage.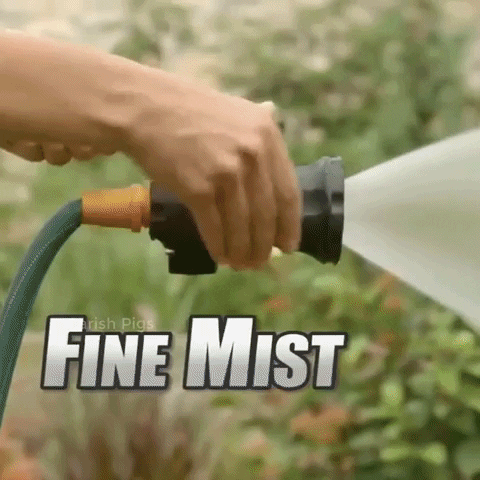 STABLE & DURABLE: It's designed for durability and flexibility. The solid alloy body can withstand the most rugged of environments and are durable for a lifetime. You can use it for Car Washing, Garden/Lawn Watering, Room/Deck/Floor Cleaning, Putting out Fire in Emergency, etc.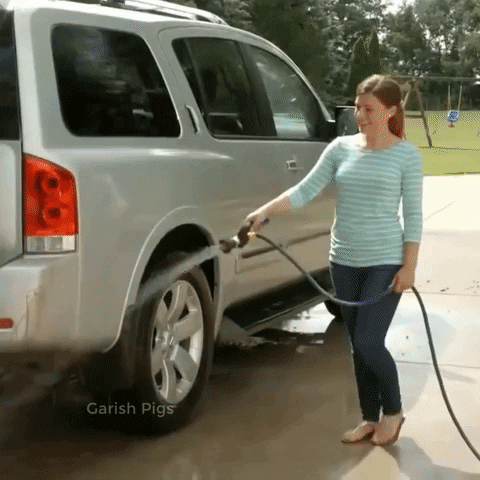 HIGH WATER PRESSURE, FAR SPRAY REACH: This hose nozzle is more powerful than traditional nozzles. It allows you to effortlessly blast away dirt, twigs, leaves, mud, and mildew from sidewalks, terraces, driveways, and more. Be surprised at how much power your faucet really has!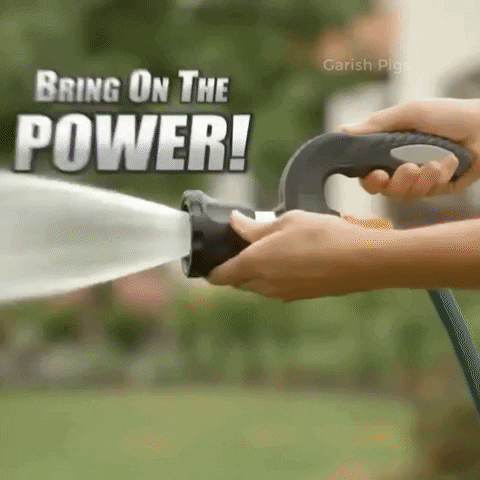 ERGONOMIC DESIGN: The slip-resistant, ergonomic grip design keeps even long-lasting watering chores easy on the hand, reduces hand and wrist fatigue. It fits every standard garden hose, is easy to use, and switches without hassle.
SPECIFICATIONS

Five spray settings.
Material: ABS+TFR+ Aluminum Alloy.
Color: Black.
Weight: approx 0.8 lb ( 365 g )
Size: 9.1*2.6*4.9 in ( 23*6.5*12.5 cm )