GPSonic™ Cleaner 2022
$79.95 USD$124.95 USDSave 36%
An ultrasonic cleaner that's kind to your timeless jewelry, and beautifully minimalistic to match your everyday decor.
GPSonic™ cleans gently, so you can wear them splendidly.
The magic of ultrasonic cleaning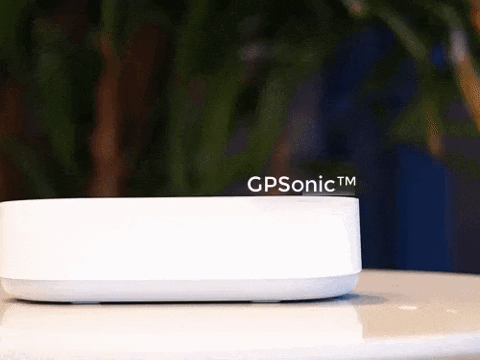 At 45,000Hz of ultrasonic energy, the GPSonic™ Cleaner produces microscopic bubbles that dislodge contaminants that are harmful to your accessories, like sweat, oils and lotions. In this process called "cavitation", nano bubbles are deployed to get into even the most intricate of designs and clean up in the gentlest of ways.
Ultrasonic cleaning methods are commonly used in many professional industries where cleanliness is of the utmost importance, like in medical and dental practices.
We're a little extra. We like having the pieces we love clean for everyday use, and shiny for that forever glow.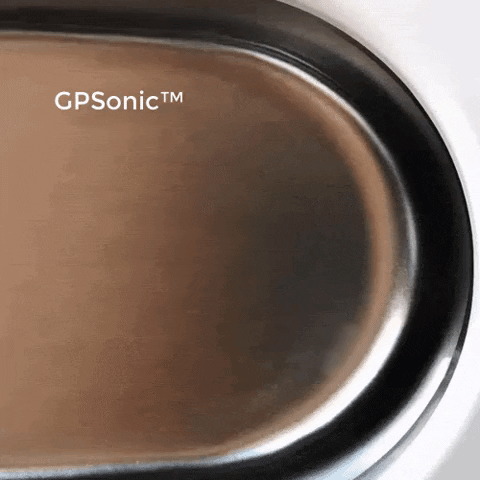 Jeweler-grade professional cleaning
In the jewelers' circle, ultrasonic cleaners are used to maintain luster and increase longevity of jewelry. GPSonic™ has harnessed this commercial technology and repackaged it into a beautiful, compact machine suitable for personal use.
Powerful enough to remove oils, dirt and sweat that build up and harm your jewelry. Gentle enough to clean with a microscopic wave of bubbles that does not cause damage. It's perfectly built to clean pieces other cleaning methods simply cannot reach.
More than just a jewelry cleaner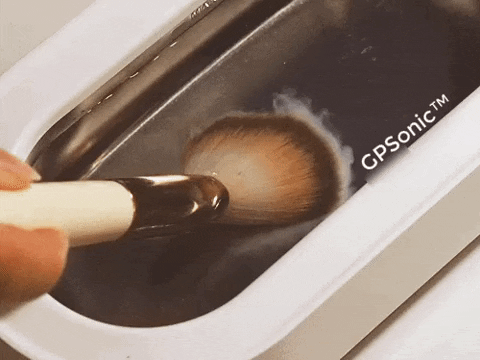 As long as the piece you are cleaning can be submerged in water, GPSonic™ can clean most things. This includes:
Jewelry: Necklaces, Bracelets, Rings, Earrings etc. (Gold, Silver, Rose Gold, Gold Filled, Gold Vermeil & More).
Glasses: Eyeglasses, Sunglasses, Contact Lens Accessories.
Hygiene Items: Razors, Combs, Makeup Brushes, Toothbrushes, Dentures.
Stationary: Pens, Stamps, Seals, Printer Heads.
And Much More: Tools, Coins, Baby Pacifiers, Key Chains, Valves, Nozzles, Drill Bits, Cutlery, Filters etc.
It should be noted that GPSonic™ cleaners should not be used on jewelry that have loose stones or jewelry containing soft or porous stones (e.g. pearls, amber, opal).
Specifications
Material: ABS & 304 Food Grade Stainless Steel
Frequency: 45000Hz
Capacity: 9oz (240ml)
Weight: 0.7lbs (345g)
PowerSupply: AC100-240V 2A
How to use GPSonic™ Cleaner
1. Add water to the tank
2. Lather your jewelry in some liquid soap (optional)
3. Turn machine on and drop accessories in
4. Let it run its 3 minute cycle
5. Take pieces out and dry off