GP™ Waterproof Hand Crank Solar Flashlight
$33.95 USD$59.98 USDSave 43%
WOULD YOU LIKE THIS COMPACT, WATERPROOF, SOLAR-POWERED FLASHLIGHT THAT NEVER NEEDS BATTERIES?
Sturdy design that fits firmly in the hand
Built-in rechargeable battery
Backpack clip that is perfect for hiking, camping, night cycling, etc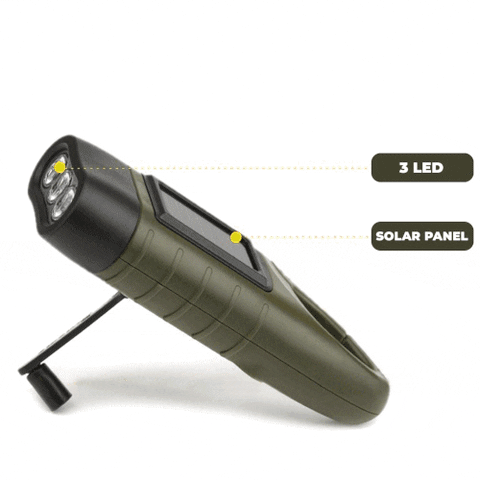 FEATURES
Shock Resistant
Small and lightweight
No sun? No problem! Use the hand crank to power it
Perfect for power outages Environmentally friendly
3 attractive colors to choose from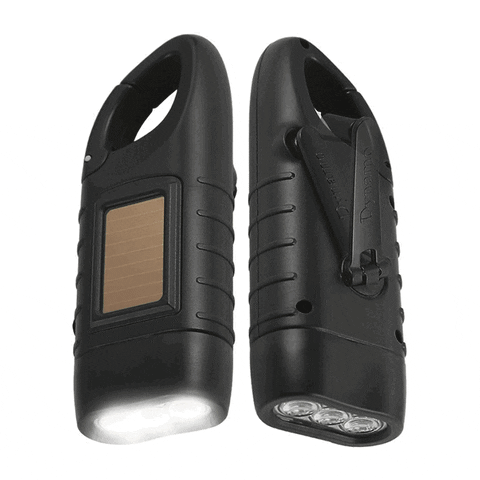 The built-in and durable carabiner means it can be firmly clipped to a backpack, belt or even double as an overhead tent light when camping. 
SPECIFICATIONS
Lighting Distance: < 50 m
Wattage: 3w
Waterproof: Yes
Battery:3.6V, 40mAh(Built-in)
Lumen: > 350
Switch Mode: Zoom Out
Light Source: LED Bulbs
Two modes: Solar powered and hand crank powered