GP™ Smart Sensor Night Light
$30.95 USD$59.95 USDSave 48%
More than a light.
Transform your home atmosphere in moments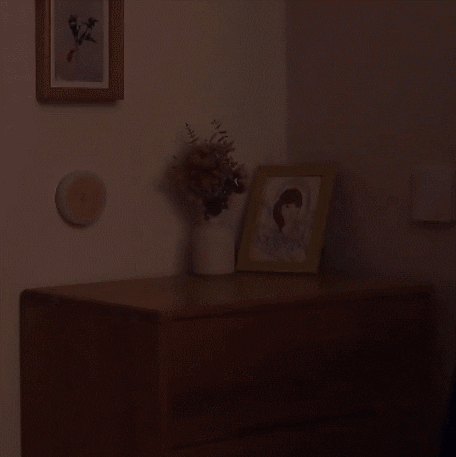 Smart Dual-Sensor Mode

The Smart Sensor Circle lights up your room comfortably at night whenever motion is detected. The infrared and photosensitive sensors recognize movement from a range of up to 10 ft/3m.
Flashlight Mode
The flashlight mode allows you to carry your GP™ Smart Sensor wherever you go as a portable source of light.
Effortless Installation
Step 1: Glue the base to any surface
Step 2: Attach the magnetic circle effortless
Step 3: Enjoy and detach whenever needed
Powerful Battery
Spend less time recharging your Smart Sensor Circle thanks to a powerful battery that lasts up to 4 months or up to 4h non-stop in the flashlight mode. You won't need any batteries because it can easily be recharged with the included USB cable.
Specifications
Weight: 70g
Size: 3.54 x 3.54 x 0.9 ''/9 x 9 x 2.3 cm  
Certification: CE, EMC, FCC
Light source: LED
Emitting color: Warm white/ cold white
Input voltage: DC 5V
Material: Wood
FAQ
Q: Is the lamp safe for children?
Yes, kids will love it! Likewise, the lamp is certified by EMC, FCC, and CE
Q: Does the lamp emit heat when it's turned on?
The Smart Sensor Circle is designed in a way that it does not become warm during its use. Furthermore, it uses low heat LED light.
Q: Can I use the circle as a night light?
Yes, you may use the circle for your bedside. Switch comfortably between the convenient motion sensor mode and the bright flashlight mode to light up your bedroom at night.