GP Magic Home Eraser - Happy Father's Day 49% OFF
$65.90 USD$129.90 USDSave 49%
Magic Home eraser sponges easily lift away scuffs and grime, every time!
This magic sponge eraser helps you easily clean tough dirt in the kitchen and all around the house. While some other eraser sponges are too small, don't work, or simply fall apart, we raised the bar and designed our eraser sponges to be extra thick for long lasting cleaning power. With premium quality melamine foam and incredible density, GP Magic Home Eraser sponges easily lift away scuffs and grime, every time.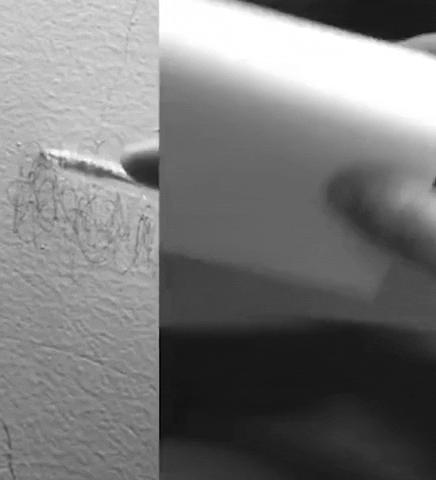 MOM'S MAGIC CLEANING WEAPON
No mess is a match for Mom - especially when she has the magic of a melamine sponge in her cleaning supplies! Prepare to be amazed at how effortlessly GP Magic Home Eraser tackles any mess big or small. Simply wet with water, squeeze and wipe away tough dirt, shoe scuffs, wall marks, burnt food on stoves, water marks on stainless steel sinks, dusty keyboard and so much more!
MAGICALLY ERASES YOUR MOST STUBBORN STAINS!
POWERFUL MULTI-SURFACE CLEANER
Our Magic Sponge Erasers are made with nano technology that effortlessly cuts through grease, soap scum and "permanent" marks. Use in your kitchen, bathroom, walls, doors, floors, appliances, shower, bath, tub, shoes, car, toilet, sink, and more – without the scrubbing and elbow grease.
NO HARSH CHEMICALS
Just add water to the sponge and start erasing your messes away! Say goodbye to smelly bleach and scrubbing for hours. No more abrasive or corrosive cleaners are needed with this cleaning sponge as its physical decontamination absorbs stains by its internal capillary fiber. Simply wet with water, squeeze and wipe to easily lift away scuffs and grime without damaging goods.
ECO-FRIENDLY MELAMINE
Non-Toxic & Odor-Free GP Magic Home Eraser is made of eco-friendly melamine foam. They're non-toxic, chemical-free, odor-free and 100% safe to use around pets and children. The magic sponge can be reused 3-5 times. After each use, rinse the sponge and squeeze out the excess water. Keep in a dry, ventilated area between uses.
TRUSTED BY PROFESSIONAL CLEANERS
"We're hired to make sure that our client's houses are spotless. These magic sponge erasers clean stubborn stains that even bleach can't. They're our favorite product for every job to make sure that every scuff and stain gets removed as if it were never there!"
Specification:
Color: White
Material: Sponge
Size: 100 x 60 x 20mm/ 3.9 x 2.4 x 0.8in