[50% OFF] GP™ High Pressure Power Washer
$34.99 USD$69.99 USDSave 50%
The revolutionary and new way of quickly blast away accumulated dirt and grime!
Our GP™ High Pressure Power Washer transforms your regular garden hose into a high-powered washer to effectively remove built-up dirt and mold on concrete, wood, aluminum, vinyl shutters and more. Restore luster like the professional cleaning service does!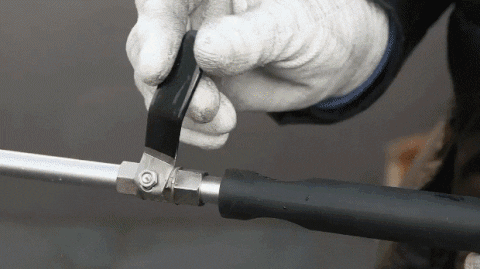 FEATURES:
High-Pressure Cleaning
Transform your slow cleaning garden hose into a powerful pressure washer. Perfect for cleaning cars and boats, also for dirty sidewalks, wooden deck, fences, brick walls and more.
Versatile Use
Perfectly used for car washing, home cleaning, garden watering, agricultural irrigating, window washing, plant watering and other situation you want.
Fit Standard Hose
Fit all ¾" standard garden hoses and other sizes with standard 1" female hose connectors.
Adjustable Nozzles
High impact jet nozzle for rinsing off stain and dirt. Gentle fan nozzle is great for washing a large area.
Strong and Safe
Safely lean and protect all dirty surfaces including wood, brick, concrete, sidings, plastic, glass and more with no harm. Will not strip wood, car paint or clear coat.
Easy to Use
Detachable design for you to remove the long hose for short distance cleaning.
Specifications:
Material: Stainless Steel + Copper + Plastic
Size: 11.8in ~ 22in (30cm ~ 56cm)
Package includes:
1 x High Pressure Power Washer