GP™ BackFlow Preventer 2022
$29.95 USD$38.99 USDSave 23%
?
Does the smell of sewage feel at home?

?

You can get rid of the bad smell of the sewer by installing an GP™ BACKFLOW PREVENTER in every siphon (drain) in the house.
The valve is NOT a plug. If you apply the valve, the drain will work normally. It will allow water to drain into the sewer
Main Feature
Prevent backflow
Prevent drainage from flowing back into the room; prevent leakage and overflow.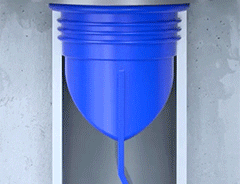 Anti-odor and insect-proof
The odor in the sewage is sealed and filtered with an automatic shut-off design.
Durable and resistant to rust
Easy to install
Install in seconds without any tools.
Widely used
Can be connected with underground septic tanks, sewage pipes, used with shower rooms and floor drains in the basement, and can be effectively installed in PVC pipes.
Made of high-quality silicone, completely environmentally friendly

Specifications
What if the drain body is too long?
You can trim the flat bottom to achieve quick drainage.