GarishsPig™ Magic Doormat (2021 version)
$39.95 USD$66.60 USDSave 40%
BUY 2 & MORE TO GET AN EXTRA 5% OFF & FREE SHIPPING, USE DISCOUNT CODE: DOORMAT5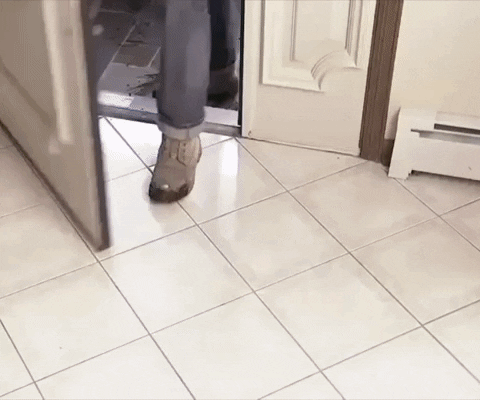 Save yourself from the daily battle cry of "Take your shoes off!"
Our new and improved absorbent doormat will completely transform days at home from dreadful to delightful.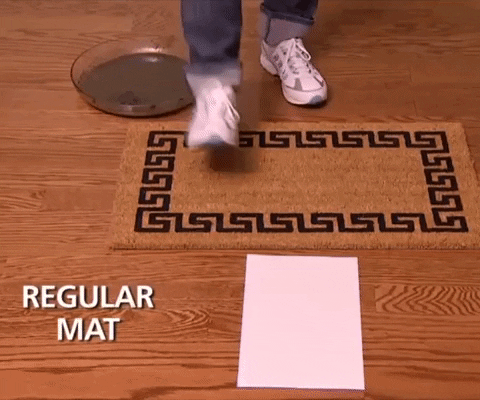 Why Do Yoou Need Our Magic Doormat?
?
Keeps your home clean:
 Instead of having to constantly see your clean floors ruined by animal or foot traffic, super absorbent fibers will keeps dirt, mud, and water outside! 
? 
Keeps you & your family safe:
 When water or mud gets onto your floors, it makes them become slippery which can lead to accidental falls or injuries. With our mat, you can keep them nice and dry to make sure no falls occur.
?
Saves your time & your money:
No longer will you have to spend hours on your hands and knees removing stains from your floor. Now you can just throw this mat in the wash when it gets dirty!
You will not have to spend as much on cleaning supplies and housekeepers. You will no longer need them!
? Eliminates your stress / anxiety: It's stressful living in a dirty home! Keep your anxieties and stress at bay with a cleaner house altogether!

What's included:
1x GarishsPig™ Magic Doormat (2021 version)
1x a safer and cleaner home for family, friends, and pets
1x a happier, more relaxed you!
What do rain and snow days look like at your house? Do you spend hours reading your favorite book and watching TV, or hours spreading out towels and mopping up mud and water? Our magic doormat will save you from having to catch people and pets at the door to towel off their feet. You'll be able to relax knowing that your floors will stay safe and dry!
Order TODAY ONLY for 40% OFF and see the difference it can make!
BUY 2 & MORE TO GET AN EXTRA 5% OFF & FREE SHIPPING, USE DISCOUNT CODE: DOORMAT5