Garishpigs™ Bean Sprouts Maker - FREE SHIPPING
$69.99 USD$130.00 USDSave 46%
FREE SHIPPING - FAST SHIPPING
SAFE CHECKOUT
Don't waste your money to buy bean sprouts, Make bean sprouts at home is easier than ever!
With Our Garishpigs™ Bean Sprouts Maker, you can eat bean sprouts whenever you want, safe and healthy.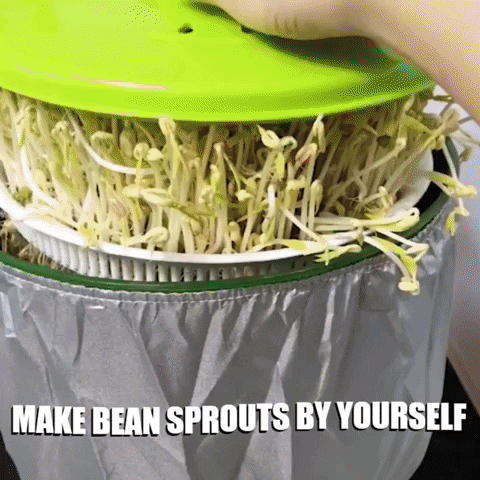 Features:
Healthy & Green: 
The Garishpigs™ Bean Sprouts Maker is made of food grade ABS material, non-toxic, safe for your health and environmentally friendly.
Easy to operate:  

1. Make bean sprouts year-round:
The machine has 3 temperature modes, so you can make your own bean sprouts whenever you want, even in winter.
2. Easy to operate: Just need to add water, seed and then press the Start button, choose one season button. The machine will work automatically. Enjoy your beansprouts after 2-4 days!
Automatic & Smart:
Sprinkle water automatically and consistently to provide sufficient water to grow the sprouts.The sprinkler head can 360-degree rotate to prevent uneven germination of beans.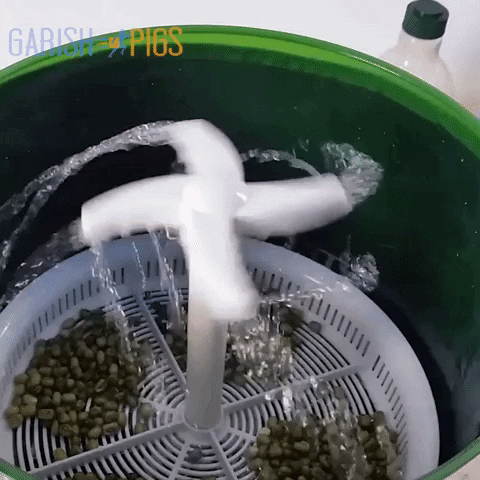 Power-off memory function & Intelligent PTC Element:
1. 8 hour power-off memory function: If the power supply is interruped within 8 hours for changing water or other situations, the machine will continue working as long as power supply return to normal.
2. Intelligent PTC Element: Providing constant teperature heat. Saving time and power.
High efficiency & wide application:
1. According to our test results, the automatic machine with professional technology makes sure seeds sprouting in 2.5 days.

2. Wide application: The machine can sprout many types of seeds, such as soya beans, peas, black beans, radish seeds, string beans, wheat, red beans and so on.
Specifications:
Material: ABS Plastic

Color: Green
Dimensions: 10.2x13inch (Diameter x Heigth)
Voltage: 110V for USA & CA, 220V for other countries
Power: 20W
Pump Power: 8W
Bean Sprouting Time: 2.5-4 days
HOW TO USE:
1. Add water to the pan bottom until high water level.
2. Connect long water pipe and water pump outlet completely, to confirm that the cover can cover properly.
3. Put trays into the nurture container.
4. Put seed down to the tray. Pick those bad beans out. (Grains or beans should be soaked in water for 1-2 hours before putting into the machine)
5. Put the spray head on the long water pipe.
6. Close the nurture cover and cover the shading cover to avoid exposure to light.
7. Press the power button and choose the season button.
(Note: When the temperature is below 64°F (18°C) , please choose winter button.
When the temperature is between 64-82°F (18-28°C), please choose spring/autumn button.
When the temperature is above 82°F (28°C) , please choose summer button.)
8. Leave for 2.5-4 days or as needed.
Note:
1/ If beans soaked by water that is above 86°F (30°C) for too long time, the germination rate will be bad.
2/ Transgenic beans can not grow bean sprouts.
3/ Replace the water once a day.