Garishpig™ Foot Cleaner
$29.95 USD$39.95 USDSave 25%
GARISHPIG™ FOOT CLEANER - NEVER BEND OVER IN THE SHOWER TO SCRUB YOUR FEET!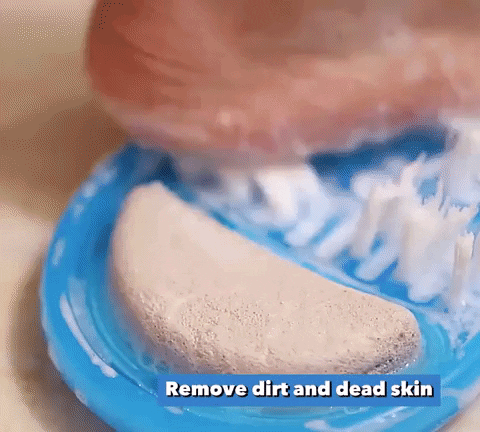 There are barely things that are more awkward, embarrassing and uncomfortable than the odor of sweat stained feet. It's a very common issue for children and adults who wear shoes on a daily basis and chances are high that you also struggle with the smell that your feet spread after a long day with shoes on yourself.
WHY IS IT SO COMMON?
Feet have more sweat glands per inch of skin than any other part of the body. We wear shoes almost every day mostly for a long time, this reinforces the perspiration. 
So it is not just a seasonal problem that we only struggle with in summertime, it also appears in winter since we wear shoes that are even thicker. 
The majority of people may take a shower regularly, but neglect a proper cleaning of the feet, mostly because it is inconvenient to bend and stretch down for a sufficient time to give the feet the extensive cleaning it requires.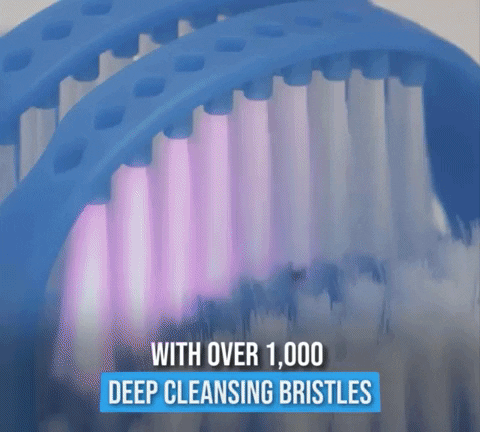 INTRODUCING THE SOLUTION
The Garishpig™ Foot Cleaner enables you to avoid all the issues above and leaves the struggle of having foot odor behind you.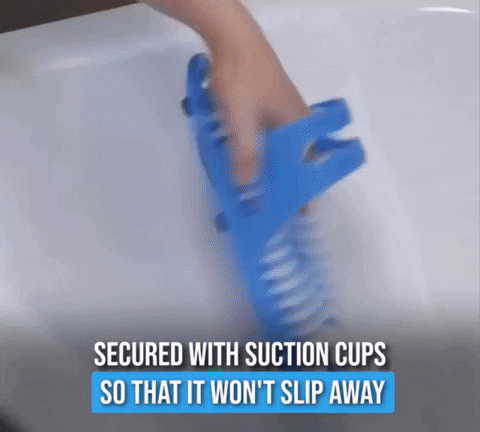 ★ MATERIAL: TPR environmentally friendly material, feet cleaner is made with 1000 soft cleaning bristle, embed pumice stone at the heel that cleans and exfoliates your feet gently. which is eco-friendly,non-toxic and comfortable and soft. More easy and convenient.
★ CHARACTERISTICS: Designed for use in your bathtub or shower. Features suction cups for added safety will not damage the porcelain, the heel part with the foot stone, can remove the heel of the heel, while playing a massage,giving you clean and smooth feet.for feet of all ages, family use.
★KEEP SKIN SMOOTH: Remove dead skin, exfoliator, callus, hard cocoon, crack, glial hyperplasia etc., to keep the skin smooth. Long-term use of physical fitness, stimulate blood circulation.
★ MORE CONVENIENT TO CLEAN: Drop a few drops of the bath on the brush and gently move the foot to clean the foot. A complete foot care for cleaning, soothing, stimulating, and massaging your feet every time you shower.
The Garishpig™ Foot Cleaner is not just the functional aspect that convinces. Enjoy the feeling of a feet massage that the soft pumice stone adds to your cleaning routine.
It is a combination of functionality and wellness that was able to help and satisfy so many people already around the globe.