Garish Pigs Master Guard Flea And Tick Collar For Dogs & Cats
$27.99 USD$46.65 USDSave 40%
Have an Itchy Pet? Keep your fury friend healthy and happy with 

Master Guard Flea And Tick Collar!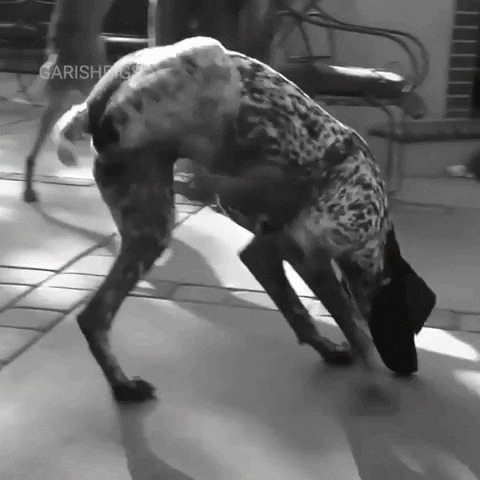 Our Master Guard Flea And Tick Collar offers a breakthrough in tick and flea control for your precious pup. This veterinarian-recommended treatment is specifically formulated to repel and kill fleas and ticks on contact with no painful biting required.

This long-lasting and effective flea & tick collar is also water-proof and will prevent the infestation of fleas in the pet's environment as well as on the pet.
✓ GET RID OF FLEAS FAST – Within 24 hours of application, it absolutely kills the fleas.
✓JUST ONE COLLAR FOR 8 MONTHS - The simplest and most convenient anti-flea solution that works up to 8 months.
✓ DEFENCE MORE THAN 500 SPECIES OF INSECTS - Natural oils and extracts repel fleas, ticks, flea's larvae, chewing lice, sarcoptic mange and more.
✓ADJUSTABLE SIZE – Our flea tick collar is specially designed for dogs. Just cut off the excess length for a perfect fit.
✓ 100% NATURAL SOLUTION – Eco-friendly and hypoallergenic, absolutely safe for pets and humans.
✓ IRON-CLAD WARRANTY - If for any reason you are not satisfied with our flea prevention collars, just let us know and we'll issue you a full refund.
✓ VETERINARIAN-RECOMMENDED flea and tick prevention for dogs and cats.
✓ AVOID THE HASSLE of monthly treatments.
✓ KILLS FLEAS AND TICKS THROUGH CONTACT. No biting required.
✓ DOES NOT INTERFERE WITH OTHER LEASH collars and can easily be worn simultaneously.
✓ CONTINUOUS RELEASE, LOW CONCENTRATION.
Why Use An All Natural Collar?
It's true that for decades toxic chemicals have been used in similar products to protect dogs from the discomfort and diseases brought on by parasites.

Unfortunately, a side effect of these popular medicated collars is that they can be harmful to both your pet and the environment.

That's why here at Master Guard Flea And Tick Collar we looked for a solution to offer the similar effect of repelling ticks and fleas without the use of chemical additives.
Master Guard Flea And Tick Collar is our very own collar, made of all-natural essential oil active ingredients.
This powerful blend of organic oils repels pests by intoxicating the sensory system, causing disorientation.
But just as importantly, these well known, well researched organic oils are far safer than chemical alternatives which means you can worry less about allergic reactions, itchy rashes or irritated skin on your four-legged fur baby!
Specifications:
One size fits all ( 25 in ) 

Repels fleas and ticks using all-natural active ingredients of lemon eucalyptus, lavender oil, and Linaloe oil.

It provides 8 months of continuous protection for your dog and your cat.

The unique hypoallergenic eco-friendly plant-based formula is a great alternative to synthetically made toxic pest controls.
FAQs:



1. How can I be sure this will fit my dog?

Our product is one size fits all. The total length is around 25 in. You can use a pair of scissors to cut off any excess as you require.


2. What are the active ingredients used in the collar?
INGREDIENTS:
Lemon eucalyptus………. 60%
Citronella Oil………………10%
Linaloe Oil…………………25%
Lavender Oil………………...5%
3. Is the collar removable?

Yes! There is no problem to put on and remove the collar as many times as you like.

4. Is your collar waterproof?

Absolutely! Although submerging in water for long periods will reduce performance. We'd recommend removing the collar before your dog swims or bathes.


5. How often should I replace the collar?

The ingredients are active for 8 months, at which point you should invest in a replacement.

6. Is the collar safe for children to play with?
NO. PLEASE Use only on dogs or cats depends on the collar. Do not let children play with this collar.

HAPPY CUSTOMERS:
BUY MORE SAVE MORE!

*NOT SOLD IN STORES*