Foldable Pocket Gas Stove
$34.99 USD$69.98 USDSave 50%
It's the perfect gift for your friends and families who camps and hikes often!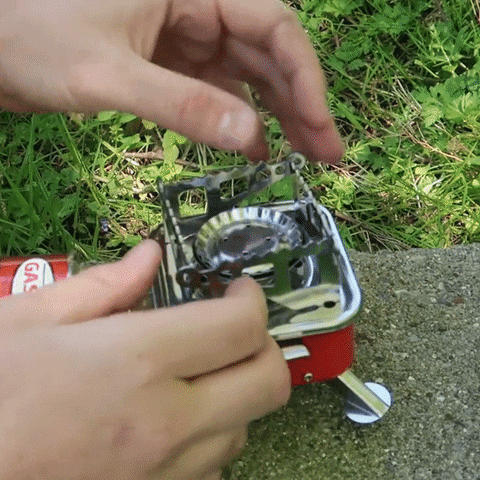 Tired of carrying heavy gas stoves and containers while backpacking? Look no more! Our portable Foldable Pocket Gas Stove is just what you need. You won't find a more compact and lightweight stove in the market! Great for backpackers, campers, hikers, hunters, geologists, and anyone who just likes to spend some time in the wild.
Not only it is one of the most portable gas stoves but its folding support arms provide protection against wind. Durable stainless steel and iron build will make sure your stove lasts for hundreds of camping trips. Enjoy a quick meal at the highest point of your hike with our Foldable Pocket Gas Stove. Bon appetite!
FEATURES:
✔️Compact, Practical Design: It's uniquely designed to be compact with an adjustable folding frame and retractable metal feet! Perfect for camping, hiking, backpacking or any outdoor activities. Comes with a FREE fabric storage bag so you can carry it anywhere!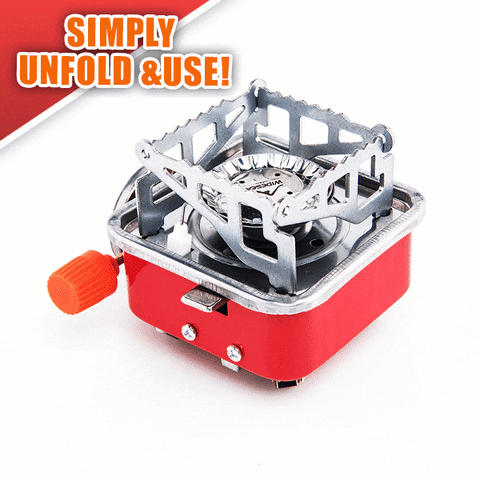 ✔️Easy to use: It uses Piezo Ignition, a built-in electric spark ignition system and you can adjust the fuel flow to control the intensity of the flame!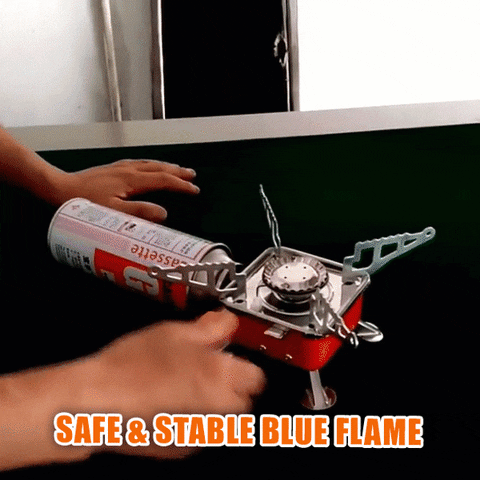 ✔️Wide Compatibility: The mini stove is compatible with most of the single butane fuel canisters! All you have to do is attach it directly to the canister without any hose or wires!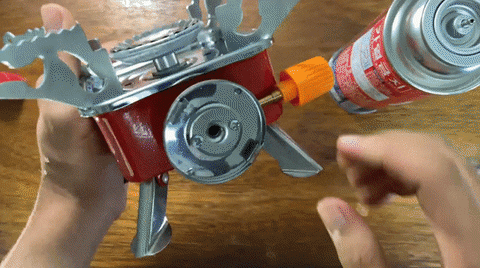 ✔️ Fast & even heating: It's made of excellent heat efficiency and super strong firepower that allows you to cook anything in minutes!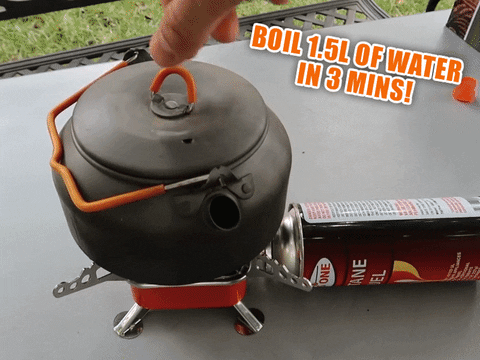 ✔️ Space-saving & meal prep time saving: Enjoy a great and hassle-free camping experience! It's the perfect gift for your friends and families who camps and hikes often!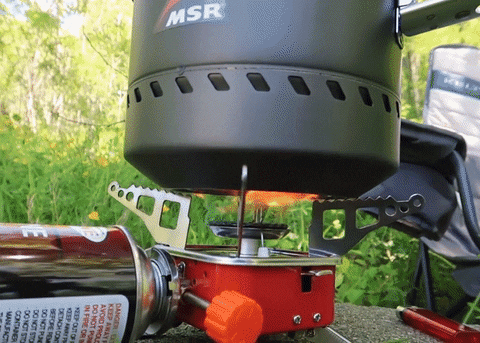 100% satisfied customers! ⭐️⭐️⭐️⭐️⭐️
4 simple steps to use the Foldable Pocket Gas Stove
SPECIFICATION:
Fuel: Butane / Propane Gas (not included)
Material: Stainless Steel + Iron
Power: 2800W
Gas Consumption: 90g/h
Ignition: Piezoelectric Ignition
Unfolded Size: 8.9 x 3.7 inch / 22.5 x 9.5 cm
Folding Size: 4.3 x 4.1 x 3.5 inch / 11 x 10.5 x 9 cm
Package Size: 4.4 x 4.4 x 3.7 inch / 11.2 x 11.2 x 9.5cm
Package Weight: 15.9 oz / 450 g
PACKAGE INCLUDES:
1 x Foldable Pocket Gas Stove
1 x Storage Bag