Electric Duck Baby Bath Toy
$39.98 USD$79.98 USDSave 50%
Make bath times more comfortable for your babies!
Is it always a challenge when it comes time to bathe your toddlers? Are you looking for something to keep them entertained and make bath time more enjoyable? Then this adorable Electric Duck Baby Bath Toy is perfect for you and your little one!
FEATURES
? FANCY WATER SPRAY - The baby toy is a cartoon-shaped boat and 3 small ducks with different spray methods (rotating duck, fountain duck, drain duck). It can not only rotate, spray, but also sail with the ducklings.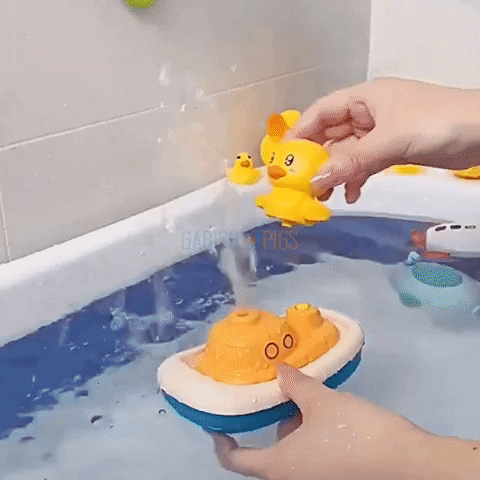 ? 3 DIFFERENT SPRAY MODES - Turn on the switch of the cartoon boat, put it in the water and it will automatically move forward. Put on the rotating duck, the cute little duck will spin and jump on the boat and spray water; put on the fountain duck, the head of the little duck will instantly turn into a fountain; put on the drain duck, the little duck will spray water on every side.
✨ EASY TO USE - The water toys need 4 AAA batteries (not included). Install the battery on the bottom of the boat and put it on the water. When not in use, turn off the switch and take it out, dry the water with a towel, and use the infant bath toy directly next time.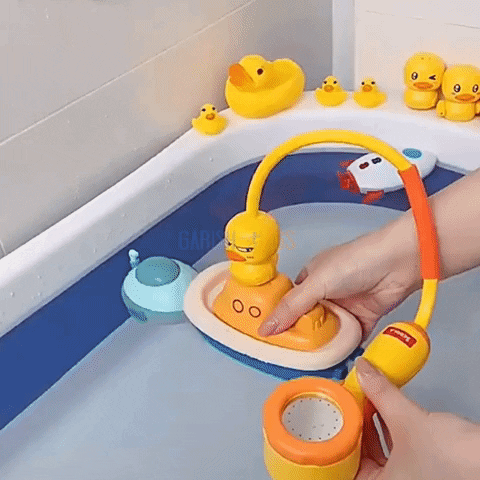 ⛵️ 100% SAFE & DURABLE MATERIAL - Made of high-quality ABS material (not rubber ducky), which has super durability. The rounded edge of the toddler toys can protect the child's skin and stimulate the curiosity to explore the new world.
? BEST GIFT FOT KIDS - This sprinkling bath tub toys are popular with toddler. It can be used in the bathtub, swimming pool, shower, also be used outdoors and beach. The floating toys more interesting for all age of baby, toddler and kids.
SPECIFICATIONS:
Material: Plastic

Color: As shown in the picture

Battery: 4 x AA batteries (not included)
PACKAGE INCLUDES:
1 x Boat

1 x Revolving Duck

1 x Fountain Duck

1 x Rotating Duck

1 x Drainpipe Duck