Elastic Adjustable Sleep Wing Baby Hammock
$46.99 USD$87.00 USDSave 46%
THIS WASHABLE BABY HAMMOCK IS DESIGNED TO MIMIC A MOTHER'S WOMB TO CREATE THE MOST COMFORTABLE SLEEP FOR BABIES!
Most mothers of newborn babies are sleep deprived and at risk of post-partum depression & Insomnia! Baby Hammock is the most effective solution which helps your little one and you get the best sleep every night. Your infant will sleep deep in their soft baby hammock, feeling safe, secure, and snuggled as if they are back in their mother's womb.
The gentle swing motion & soft breathable materials of the hammock puts them to sleep faster, which helps mothers have less anxiety and stress.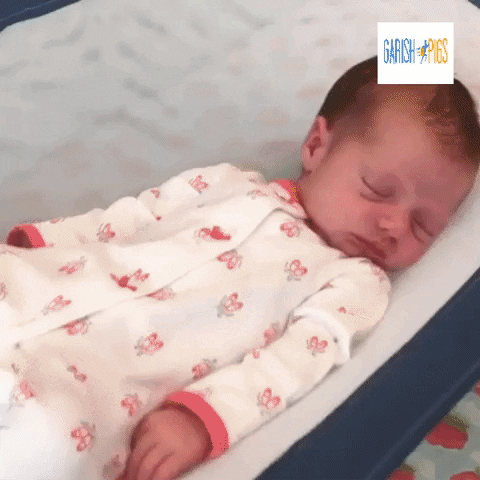 HERE ARE REASONS WHY OUR CUSTOMERS LOVE SLEEP SWING BABY HAMMOCK
✅ Faster Sleep: It has a smooth & soft material that mimics the mother's womb that helps your baby feel comfortable and falls asleep easier.
✅ Better Sleep: Its comfortable material takes on the shape of the baby & slightly swings whenever the baby moves around while sleeping helping them sleep better and longer.
✅ Tested for Safety: It reduces the risk of having flat head syndrome as well as provides a long-term healthier spinal curve and posture.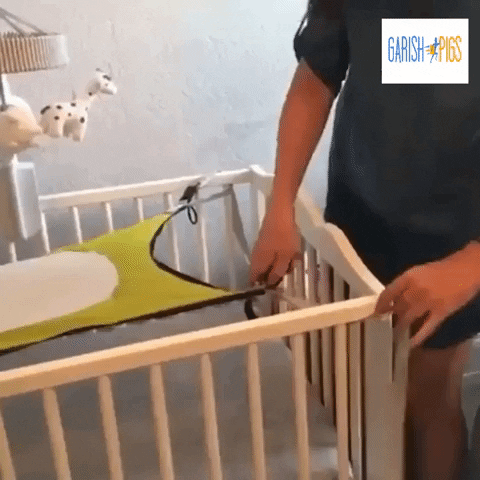 ✅ Reduces the risk of SIDS: It's breathable, flexible material that maintains an even temperature and reduces the risk of SIDS (Sudden infant death syndrome)that happens when the baby is moving around during sleep.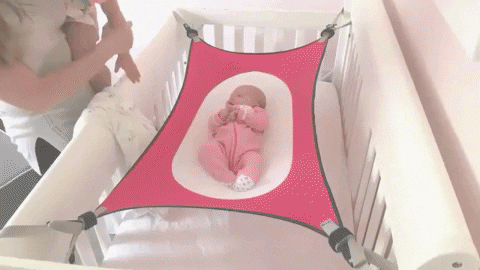 ✅ Adjustable Straps & weight support: 45.67 x 29.92in / 116 x 76cm and supports up to 50 lbs / 22 kg, contains adjustable straps & the clips are easy to attach & detach as well.
If you are constantly worried about your baby's comfort & safety when sleeping or you are struggling to keep your baby asleep, then Baby Hammock is the perfect solution for you.
It will put an end to your numerous sleepless nights and your baby will finally sleep much faster & easier than ever before!

Specifications: 
Material:

Crushed velour (Upgrade),

 Upper Layer Double Net
Size: 45.67 x 29.92in/

 

106 x 76 cm 

(Sling can be adjusted)

Age Limit: 0-12 months old
Colour: Gray, Blue, Pink, Yellow
Package includes:
1x Elastic Adjustable Sleep Wing Baby Hammock