Double-Sided Magnetic Window Cleaner
$45.95 USD$65.00 USDSave 29%
This Double-Sided Magnetic Window Cleaner will change your life 4 times faster!!!
☑️ Wash and dry both sides of the windows at the same time. Get twice the result with just half the effort. Can be used for sliding window cleaning, doors, vehicle windows, shower screens, mirrors, any glass surfaces.
☑️ The built-in water storage sponge can be used for a long time, avoiding repeated water replenishment and being easy to use.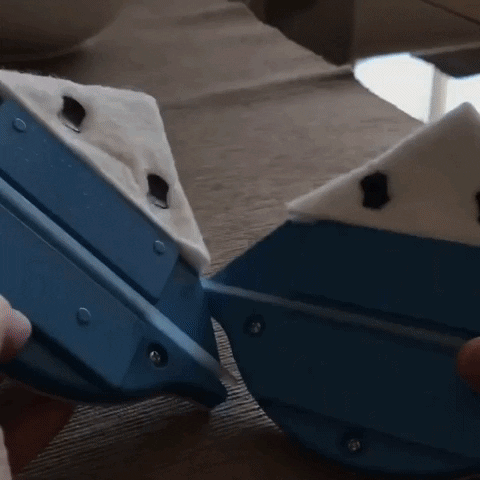 ☑️ Anti-falling Rope: Window Cleaner comes with a long-safe anti-falling rope, when you use this magnetic glass cleaner, the rope will be tied to your hand, never falling.
☑️ 5 levels of magnetic force are suitable for various thicknesses of glass.

☑️ Strong power: Keep safe and convenient.
☑️ The item is the best window cleaner, with a streamlined design, beautiful and generous, the handle is in accordance with human body mechanics, relaxed, and thoroughly clean every corner.
☑️ How to use ?

Note:

- Glass in different thicknesses should be used on different magnetic glass wipers, otherwise, it can not move or fall off the glass.
- Be sure to apply detergent to the cleaning cotton, otherwise, the scraper is difficult to move. Slowly move the magnetic window cleaner during use, the slower the moving speed, the better the cleaning effect.