GP™ Comfort Seat Cushion
$44.95 USD$69.95 USDSave 36%
??

Imagine sitting all day on any chair in total comfort!

??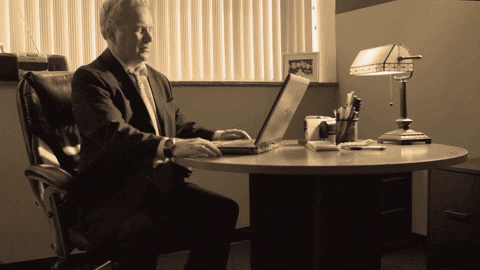 Patented shaped by in-house ergonomists, the GP™ Comfort Seat Cushion is scientifically designed to relieve sitting and hip pressure while improving sitting posture on any chair. 

☑️ 
Office or Working From Home
Instantly add enjoyable bottom cushioning to any chair to relax hip muscle and improve posture.
☑️ 

Driving
Enjoy comfy cushioning with every drive without fatigue.
☑️ 

Non-slip Bottom



Secures the cushion against your chair
Transform Any Chair into A Premium Seat!
GP™ Comfort Seat Cushion Features:
Advanced design with multi-region pressure relief:
The special cut out design at the back of the cushion permits the tailbone without any pressure by avoiding contact with the seat's surface. This eliminates the pain and pressure and pain associated standard seats and most seat cushions.

The special contours are anatomically designed for the thighs and buttocks as it gently assists in aligning the spine for even weight distribution.
Turn any hard surface into a premium seat:
While the cut out offers instant relief from tailbone pain and pressure, the design allows the use in just about any chair or flat seating surface and may help with relief from poor posture, back muscle soreness, poor circulation in the legs and pain from sciatica.
Lightweight & Portable:
The cushion is both lightweight and portable to use at home, office and for traveling. It weighs only 1 pound and measures 18″ x 14″ x 3″. Portability makes it easy to bring comfort wherever you go!
Durable & Easy-to-Clean:
The foam is encased in a plush, removable and washable cover for easy cleaning. The cover is made with earth-friendly recycled polyester fabric that breathes and wicks mositure to ensure cool and airy usage even during he summer time.
Common Uses:
Inflamed, bruised or fractured tailbone
Coccyx pain from pregnancy or labor
Extra cushioning for uncomfortable office chairs
Road trips, long flights, seated desk work
Healthy posture and proper spine alignment
Pain or numbness from sitting for long periods
Herniated, bulging, slipped or prolapsed disc
Wheelchair set cushion
The GP™ Comfort Seat Cushion Is Not Available In Stores!
Dimensions
(W x L x H):
18" x 14" x 3" (45cm x 35cm x 7cm)