Handmade Comfy Knitted Thigh-High Socks
$27.95 USD$92.95 USDSave 70%
The trendy thigh high socks are up to grabs!
Our Knitted Thigh-High Socks are handmade and unique. They can be used with bed socks to keep your feet warm on cool winter nights, as well as while you mess around the house and watch TV in slippers or shoes.
Ready to fall in love with these super-comfy lovelies?
Beat the chill with these knitted thigh high socks that are both thick and super soft to touch and feel. Besides hugging you comfortably through the day, their elastic material will allow a decent stretch to keep you moving without feeling restricted. Put them on and you won't even have to put on pants in the winter!
Pair flawlessly with denim shorts and on-trend shoes!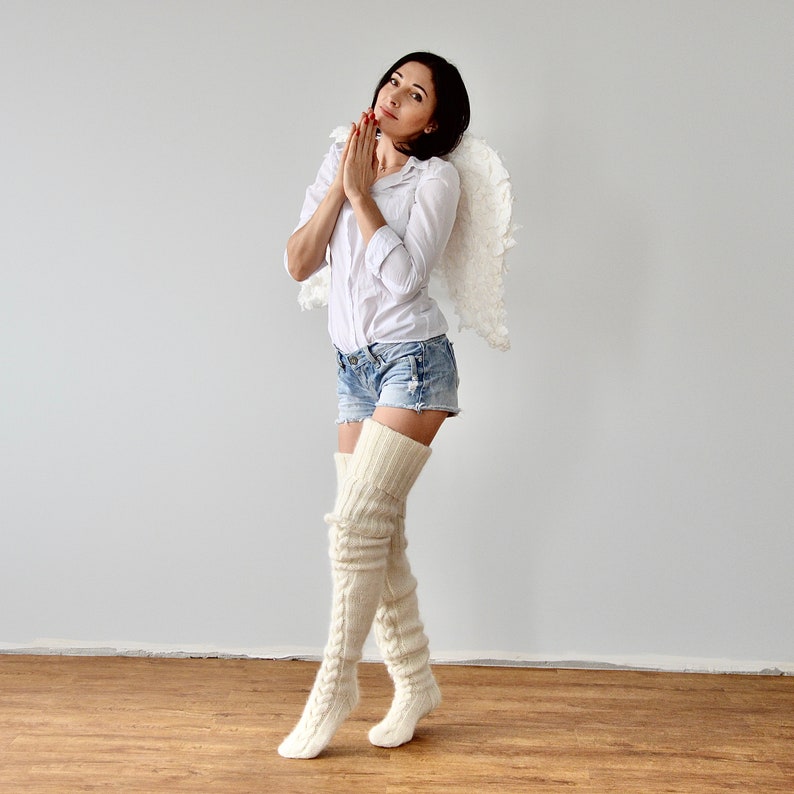 Features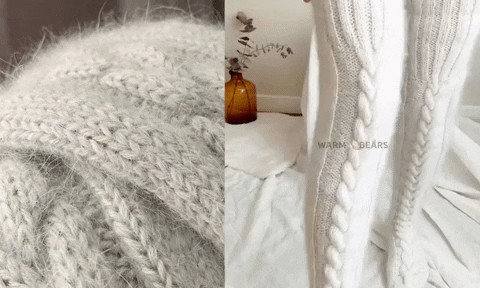 ✔️ SUPER WARM: Made from wool blend, they're incredibly soft and comfortable, blocking out harsh winds to keep you toasty warm whether you are staying in or going out.
✔️ EXTRA LONG: Why stop at the feet when you can feel warm all the way up to the knees? Wear them slouchy, knee-high, or stretched over the knees - they'll make you look & feel fabulous in any case!
✔️ LOVELY STRETCH: Think you can't enjoy free movement wrapped in these? Think again, they're very flexible and come equipped with elastic stretch to keep you moving, bending, and sitting freely.
✔️ STAY CONFIDENT: Our thigh-high socks are the best flavor of the season that'll keep you looking your best no matter the occasion. Pull them on and be confident about your looks.
✔️ EASY TO PUT ON: Our knitted socks are grapple-free. Expect easier and quick dealing as they slip on in a matter of seconds.
✔️ FITS ALL: Fits different leg types from short and slender to tall and curvy.
Note: The actual color of the socks maybe slightly different from the photos due to different lighting.
Specifications:
Material: Acrylic Wool
Size: M (33.4in-85cm), L (41.3in-105cm)
Sole Length: 10in (25cm)
Pattern Type: Solid
Package includes:
1 Pair x Comfiest Wool Thigh High Socks
Pefect gift for yourself & your loved ones!