Colorfull Cool Mini Humidifier
$48.99 USD$83.99 USDSave 42%
ENJOY YOUR LIFE WITH COLORFULL COOL MINI HUMIDIFIER!
Mini size: This mini humidifier is small, light, easy to carry, ultra-quiet, and powered by a USB cable. Suitable for travel, bedroom, office, car, humidify your living space and prevent the air from drying out.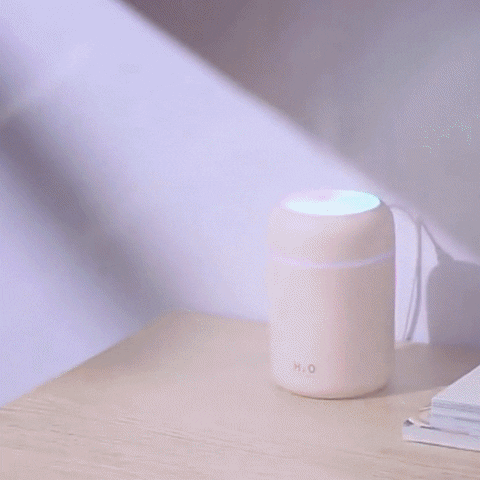 Vivid and colorful circulating lights: This cool mist humidifier has a vivid and colorful setting of circulating lights to create a tranquil atmosphere while providing soothing fog. It provides you with maximum relaxation. Night lights can improve your sleep quality.
Two spray modes and automatic shutdown: Continuous mode and Intermittent mode. In continuous mode, it will automatically turn off after 4 hours. In intermittent mode, it will automatically turn off after 6 hours. It will shut down when the water level is low.
Suitable for various environments: bedroom, living room, children's room, office, spa, yoga room, etc... The humidifier only generates a noise-free frequency of almost 26dB, so you won't be disturbed while sleeping or working.
Specifications:
Humidifying Capacity: 30ml/h 
Weight: 5 ounces
Color: Pink, White, Gray
Noise: <36 dB

Application: 11-20 m2

Power: 2W

Package included:
01 x Humidifier
01 x USB Cable
01 x Manual
20 x Filter