WBears™ Anti-Skid Snow Chains
$39.99 USD
Protect yourself, drive safely!
The WBears™ Anti-Skid Snow Chains can be easily adjusted to fit any tire size. Easy and quick to install, so you're ready to go!
Winter is comming, be prepared for any weather on the road!
These Anti-skid Chains are professional and universal for any vehicle. They are the ideal solution even in extreme conditions.
FEATURES
High Quality - High Efficiency
Made of 100% pure nylon material, durable to use. They are professionally made with anti slip design. Useful for snow, mud, sand, mountain climbing or other emergencies!
Lightweight, strong & so easy to install without using of lifting jack. WBears™ Anti-Skid Snow Chains are convenient for both men and women.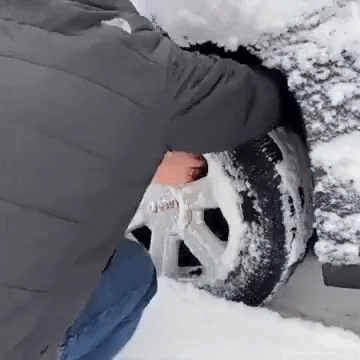 WBears™ Anti-Skid Snow Chains are compatible for universal vehicles, cars, trucks, motos,etc. They can be applied to all the models of the tire width.
CAUTION: For your safety, keep the driving speed below 40 km/h when using the chains. Avoid sudden braking and sudden acceleration & deceleration.
Specifications:
Material: Rubber Nylon
Color: Orange
Certified: ISO 9001, SGS, CE
Item Length: 35.4" (90cm)
Packages: 10pcs/20pcs/40pcs (Buy more save more!)