Ultra Hardness Universal Steel Trimmer Head
$34.95 USD$49.93 USDSave 30%

TRANSFORM YOUR WEED WACKER TO A BEAST THAT SLICES THROUGH ANYTHING!
Tired of your trimmer being too weak to cut tough weeds? Replace your trimmer head with the 6-Blade Steel Trimmer Head that slices through grass, branches, weeds and more!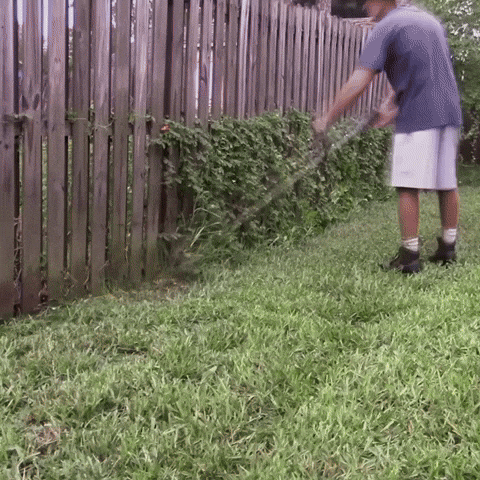 FEATURES
⚡️HIGH QUALITY & SMART DESIGN - Blades are constructed from high-grade steel alloy for ultra hardness, sharpness and extra durability. Sharp blades meet your mowing needs, suitable for lawns, gardens, clearing bushes, and eliminating weeds. Designed with 360° blades for full coverage cutting with no dead spots. Cut more effectively with less time while saving gas or electricity.

⚡️FLEXIBLE BLADES - In case of resistance such as stones, the 360° blades can easily stop or spin in the opposite direction, therefore avoid damage to the blades and leave your land more evenly cut, and more thoroughly weeded. Easy to install and convenient to use.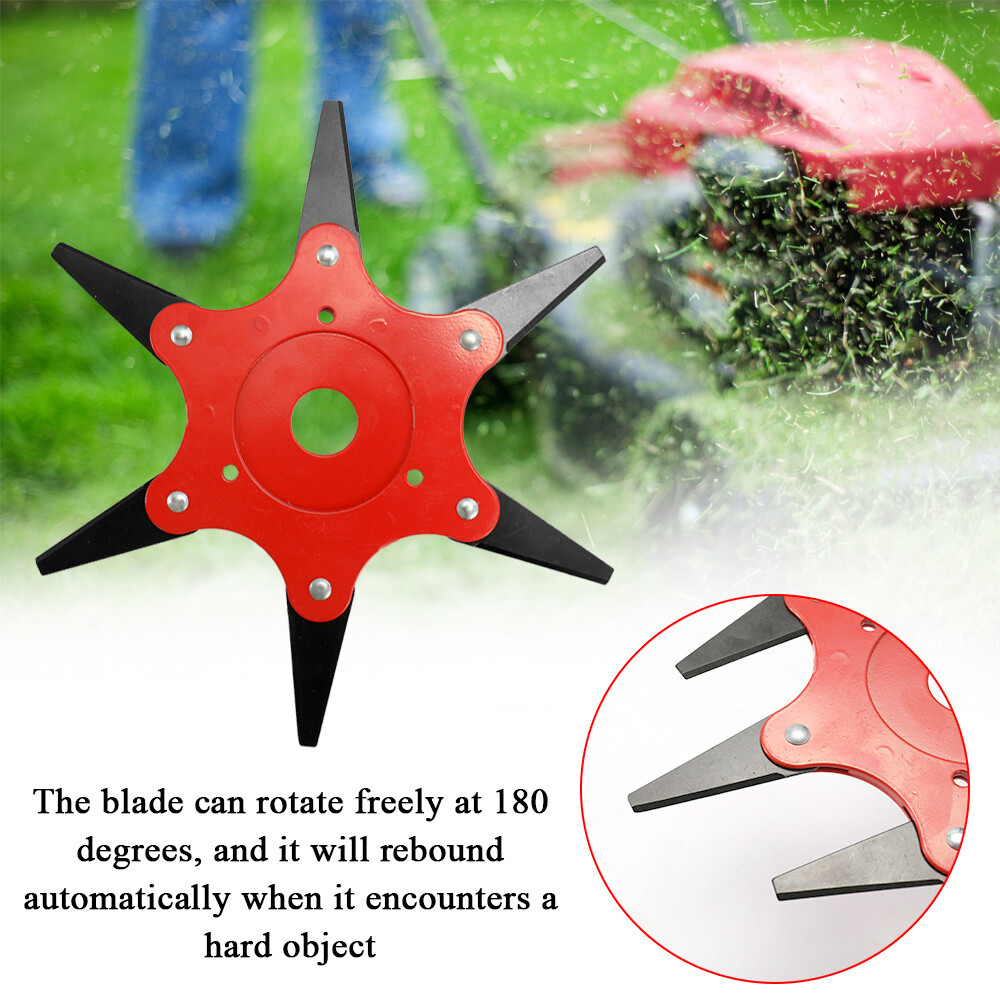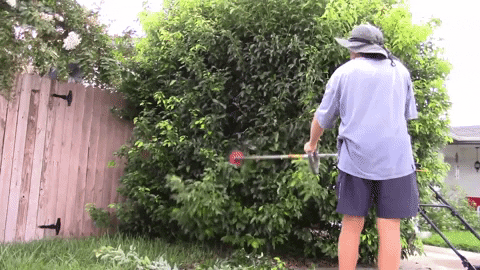 ⚡️UNIVERSAL FIT - Universal head fits most string trimmer models such as Stihl, Ryobi, Echo, Bosch, Homelite, Husqvarna, Worx, Black & Decker, etc.

⚡️NO MORE WIRE - No need to worry about buying new spools of trimming wire for every job. Using the 6-Blade Universal Steel Trimmer Head makes garden work much more efficient, also saving you money.
⚡️EASY INSTALLATION - The weed trimmer head is very easy to install, just follow the instructions for installation. Simply screw the head onto the trimmer unit for quick setup.
⚡️PRACTICAL & CONVENIENT - The blade is of high hardness, sharper and more durable. A practical replacement accessory for your trimmer. Perfect for cutting thick grass and weeds.
SPECIFICATIONS
Material: Manganese steel
Mounting hole diameter:

 1 in (

25.4 mm)
Diameter:

 4 in (

11 cm)
Height: 2.36 in (6 cm)
PACKAGE INCLUDES
Pack of 1: 1 x 6-Blade Universal Steel Trimmer Head (no adapter kit included)
Pack of 2: 2 x 6-Blade Universal Steel Trimmer Heads (no adapter kit included)
Adapter Kit: 1 x protective cover; 1 x blade plate(up) ; 1 x blade plate (down); 1 x M10 LH nut.
Please note that our product is NOT applicable with the following product models: FS55R Stihl, desalting agent DCST920P1 brushless Fine-tuning, Echo Pas-225, battery-powered and curved-shaft trimmers. The battery-driven trimmer (unit: 25CC) is difficult to rotate the tool, so determine if the spindle size is adaptable.
If you are not sure if this product will fit your lawn mower or not, you can purchase our adapter kit!