50/100 Pieces Airfryer Baking Paper
$34.99 USD$70.00 USDSave 50%
Never suffer from a dirty AirFryer again!
Are you tired of having problems with the grease in your air fryer and having to clean your air fryer often? Don't let dirt and clutter get in your way and keep you from baking! These Air Fryer Papers are a relief for you!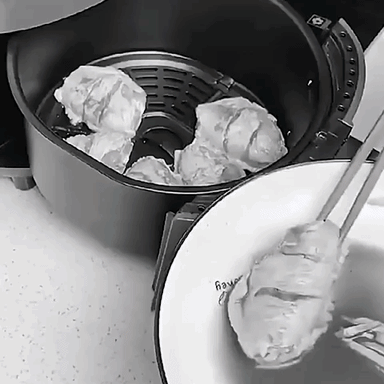 They will no longer mix old food scraps with your food
Consider this baking paper as a protection for your Air fryer pan against all that fat and heat. So if you're not a big fan of cleaning up after a good meal, these papers are your most useful resource. Less cleanup time after everyone is out of the kitchen.
Prevent your Air Fryer from breaking, this way it will last longer



Temperature Resistant - Air Fryer paper is thick enough to withstand baking time and temperatures up to 428 degrees Fahrenheit, so you can cook any kind of food with it.

Water & Oil Resistant - Our Air Fryer Paper is oil resistant, grease free, water repellent, has high heat resistance and non stick coating making it best suited for hot air fryers.

Easy to Use - This air frying paper has a round bowl shape, you don't need to tear, fold, cut or bend it, and you can put it right in when you are ready to cook. 
Specifications:
Material

 : Baking paper

Diameter

 : 6.3"/7.9" (16/20 cm)

Height

 : 1.8" (4.5 cm)