3D Star Moon Light with Wood Stand
$55.45 USD$92.00 USDSave 40%
Create an ASTRAL EXPERIENCE in any room with our state-of-the-art Moon Lamp!

? Encounter the ultimate transformation guaranteed to create a relaxing environment in any room. Discover an out-of-space object that feels like it's fallen straight from the astral plane, glowing silently as you work, rest, or play. With user-friendly functions and a LARGE selection of projection effects, say GOODBYE to your old, outdated lamps.
?⭐ RELAX YOUR MIND
We can RESET THE MIND by taking a brief moment of meditation, or by shifting our focus to a single object. The Galaxy Moon Lamp acts as that momentary interruption to help CALM THE MIND and refocus one's ATTENTION.
?⭐ EASY TO USE
DESIGN YOUR GALAXY with up to 16 available colors. Conveniently swap between COLORS with the remote control or our intellectual TOUCH SENSOR function.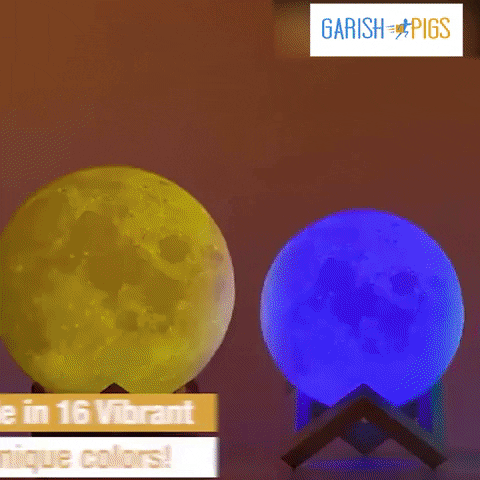 ?⭐ UNIQUE GIFT
Why scratch your head looking for the PERFECT GIFT, when we've done all the scratching for you? Wrap up a Galaxy Moon Lamp to surprise someone with a gift they never knew they needed.
?⭐ CHILD-FRIENDLY
Guaranteed to steal the spotlight when children come over to play. Our lamps are CHEMICAL FREE, emanate LITTLE TO NO HEAT, and contain NO ALIEN MATERIALS of questionable origin. Just like the universe, our products are PURE, NATURAL, and full of ENDLESS POSSIBILITY.
?⭐ RECHARGEABLE
More than a plain old night light – you've got a PORTABLE intergalactic showcase of color and astrological precision. The best part is that it is RECHARGEABLE so you can enjoy your lamp anywhere and anytime!
Specifications:
Diameter: 5.9inch

Light control type: remote & touch control

Battery type: Polymer lithium battery 500mAh

Package includes:
1 x Moon Lamp

1x Wooden Stand

1x Charging Cable

1x Remote Controller

1x User Manual