GarishPig™ 2 in 1 Portable Heated Electric Lunch Box
$44.68 USD$73.98 USDSave 40%
Enjoy warm meals on the go with our GarishPig™ Lunch Box now!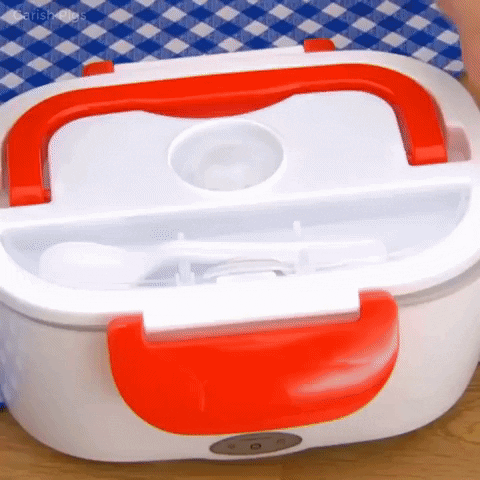 With this heating design. You can warm your food anywhere anytime without a microwave, which allows you to have a hot meal. The Lunch Box contains two different plugs: 110V/220V for home and 12V for cars/trucks.
It is very convenient to take your meal with you. And the waterproof design of the plug port can keep it from the water while not heating, very safe.
With this Electric Lunch Box, you can heat your meal at school, in office, or during travel.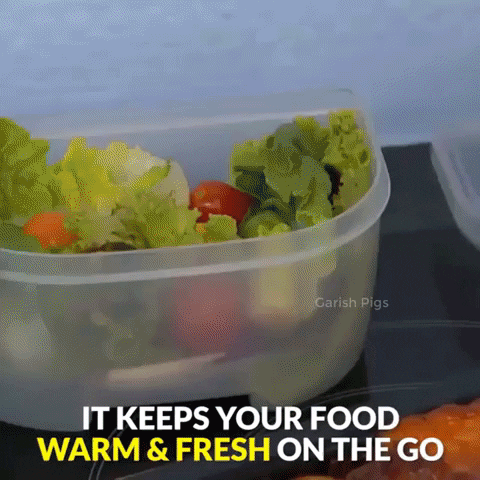 Say hello to The GarishPig™ 2 in 1 Portable Heated Electric Lunch Box that will warm your food without the need to microwaves or ovens! It's ergonomic, compact, and basically, the best solution to enjoy a homemade prepared meal, save your money, and remain healthy. The Heated Lunch Box can heat your food at home, office, and even your car! You have no more excuses to eat out again!
FEATURES:
☑️ FOOD GRADE MATERIAL - The GarishPig™ electric lunch box is made of food grade PP plastic and 304 stainless steel container. It has strong heat resistance and meets the safety standards of dietary materials.
☑️ HEATING TIME & ENSURE SAFETY - The heating time is about 20 minutes at normal temperature. It's power: 40W, so your car will be safer.
Note: Don't add liquld to the base of the lunch box to avoid short circuit
☑️ 2 IN 1 DESIGN - Our Portable Electric Lunch Box contains two different plugs: one for Work/Home & another one for Cars/Trucks.
☑️ HEALTHY WAY TO LUNCH - Prepare your own favorite healthy meals and then choose car use cable or home use cable to plug in the lunch box. Indicator light up, it means the food is heating.
☑️ EASY TO CLEAN - It contains a removable stainless steel tray, which you can clean it easily. No Leaks!! Sealed outer container to retain heat and keep foods fresh, built-in utensils tray, and anti-scalding handle to make it easy to carry the box.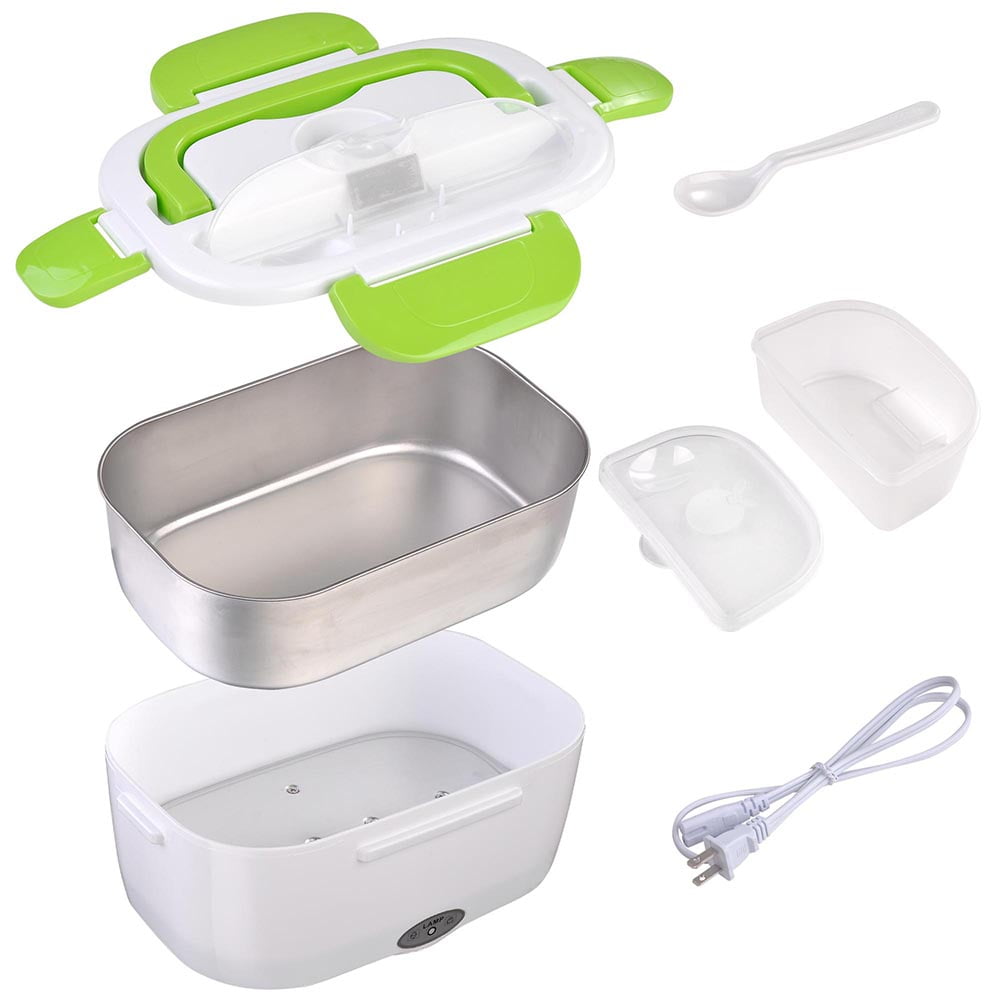 The GarishPig™ Lunch Box is a self-heated lunch box designed to heat your food and make it hot, fresh and delicious. This lunchbox is safe to use. It turns off automatically after 30 minutes to ensure safety.
SPECIFICATIONS:
Material: Stainless Steel & 

PP material

Capacity: 1.5L
Size: 9" x 6.5" x 4" (23 x 17 x 10cm)
Adapter length: 33" (84cm)
Great for home, car, office, campsite, etc.
PACKAGE INCLUDED:
1x Lid
1x Heat-Safe Spoon
1x Main Compartment
1x Side Compartment
1x Heating Base
1x Electrical Cord (for home or office)
1x Vehicle Cord
1x Instruction Manual
HOW TO CLEAN:
First, simply remove the top cover and proceed to take apart your Electric Lunch Box.
PLEASE NOTE: Be certain that all electrical cords are unplugged from and electrical or car outlet. Lastly, it's important to ensure that all lunch box outlet ports are properly closed before washing.