2-in-1 Knife & Cutting Board
$25.90 USD
Do you find it difficult to cut vegetables and fruits?
This 2-in-1 Knife & Cutting Board is the best cutting solution for veggies, fruits, and meat featuring a revolutionary design and armed with super sharp stainless steel blades.
The 2-in-1 Knife & Cutting Board can help you ease your way through daily cutting, and slicing tasks in the kitchen.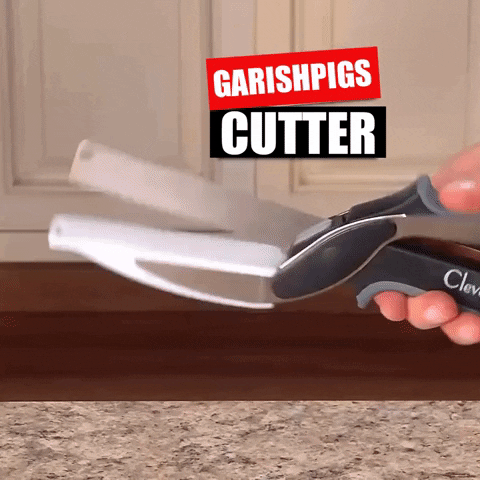 Smart Food Cutter Tools for Kitchen: Use the Food Cutter to slice any Vegetable. A small compact food chopper and kitchen scissors, which replace a full set of knives and cutting board. Use these unique kitchen gadgets to replace your food chopper, food scissors, vegetable slicer, and fruit cutter.
Food Cutter Scissor Multi-functionality: 2 in 1 multi-functional Smart kitchen cutter, built-in cutting board, can be chopped, diced, diced, peeled, diced. Save kitchen space, money, and time. When outdoor picnics are needed, these vegetable scissors is your best choice.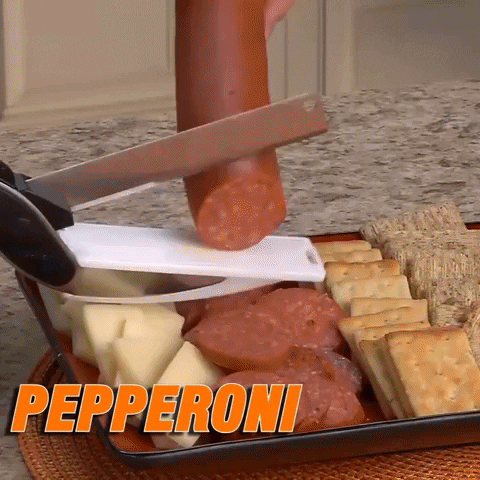 Food Scissors Material High-quality: Clever food cutter made from food-grade stainless steel, can keep rust-proof and tarnish-proof over time, different from most kitchen knives. The stainless steel blade increases control over how the blade moves through the cutting material, giving you enhanced precision over your chopping or slicing.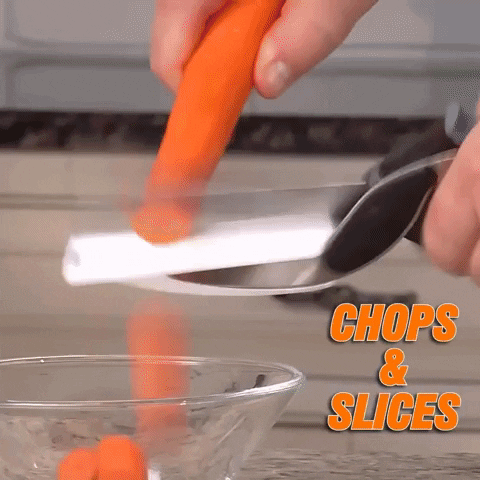 Easy to Clean & Safety Storage: The silicone grips are based on an ergonomic design that will comfort the palm of your hands. Make cooking easy and enjoyable. Detachable, easy for cleanup. A safety latch that prevents accidental cut also make it easy storage. Dishwasher safe and easy cleaning.

SPECIFICATIONS

Material: PP handle, Stainless steel scissors
Color: As the image shows
Size: 9.6 in (24.5 cm)