2-in-1 Comfy Oversized Pet Hoodie For Kids
$45.95 USD$91.99 USDSave 50%
Stay warm, stay cozy - the fun way & the ideal gift for your kiddo this season!
These ultra -soft pets that turn into hoodies are taking the internet by storm
☑️ Ultra-soft , Plush, Oversized Hooded Sweatshirt For Kids!
☑️ Made of Ultra Soft And Super Warm Material
☑️ Pet Easily Folds Into the Hood to Transform Into A Hoodie
☑️ Pet Folds Into The Hood & Zips Securely Inside
☑️ Great For Road Trips – Use it as a Car Pillow
☑️ One Size Fits All – Great For Kids Of All Ages
☑️ Machine Washable
FEATURES:
❤️ High quality material
Made from super soft, plush, hooded blouses, it ensures that pets can easily be folded into hoodies and and securely pulled inside. Your beloved kids will slip on this comfortable, wearable pet hoodie!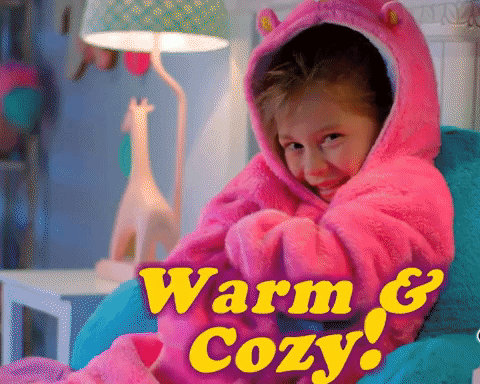 ❤️ One size fits all
Just choose  one pet and get comfortable! It's like an oversized sweatshirt for most kids. Goodbye to the robe and the old blanket!
❤️ Widely Applicable
Keeping warm at home, watching TV, playing video games, participating in sporting events, camping, sleeping, reading, etc. are all perfect choices. Used as car pillows, blanket sweatshirts for children of all ages, warm, soft and comfortable.
❤️ Great gift for kids
Can be birthday gifts, back to school, Easter, Christmas, graduation ceremony or just gifts for all children, grandchildren, prostitutes or nephews. It guarantees an instant smile!
Specifications
Name: 2-in-1 Comfy Oversized Pet Hoodie For Kids
Size: One size (suitable for kids from 31.5 in - 59.0in (80cm - 150cm)
Suitable for age group: kids at young and middle age (3 years old 

and up)
Suitable seasons: Autumn and Winter
Color: Blue, Pink, Green, Purple
Laundry method: Machine washable
Package includes:
1 x 2-in-1 Comfy Oversized Pet Hoodie For Kids